Main content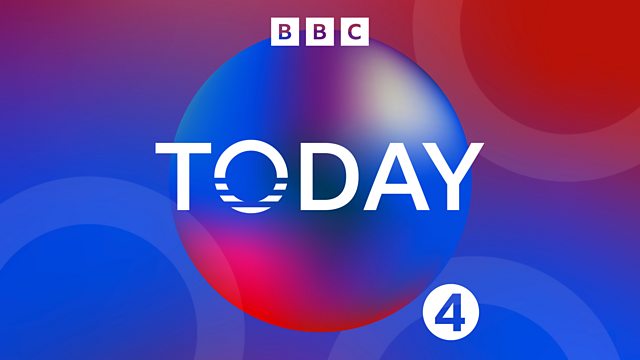 03/03/2017
Morning news and current affairs. Including Yesterday in Parliament, Sports Desk, Weather and Thought for the Day.
Last on
Today's running order
0650
The government has found a stash of money and it's giving it to charity. The stash is actually our accounts - dormant accounts that people have forgotten about - the money has been taken from bank accounts for some time but now the scheme has been extended to insurance policies and shares. Rob Wilson is minister for Civil Society.
0655
For years the number of people working on zero hours contracts in this country has been rising. Now, according to the Resolution Foundation think tank, it may be reaching its peak. Laura Gardener is from the independent think tank, the Resolution Foundation.
0710
The Care Quality Commission has warned people to be careful when considering buying medications on the internet. The watchdog's inspection of some online prescription services in England revealed significant concerns over patient safety. Jane Mordue is Chair of Healthwatch England.
0715
Theresa May is in Scotland today to address the Scottish Conservative Party conference - a particularly important speech given where we are with Brexit. She will use her speech to put pressure on Scotland's First Minister Nicola Sturgeon not to use Brexit as an excuse for calling another referendum on Scottish independence. Today's James Naughtie reports.
0720
Women who've been the victims of domestic abuse and live in a refuge have been losing the right to vote. That's because you have to register to get your vote and you can't register from a temporary address. Now something is being done about it. Dawn Morville experienced domestic abuse and could not register to vote while she lived in a refuge. She then waited another 12 years before registering for fear that her ex-husband might track her down.
0730
A catalogue of police failures over the death of a 13-month-old girl has been laid bare by the Independent Police Complaints Commission. Poppi Worthington died in 2012 with a family court judge finding she had been sexually assaulted by her father Paul, who denies any wrongdoing. Peter McCall is Police and Crime Commissioner for Cumbria and Jim Gamble is a former senior police officer and used to head CEOP.
0750
The head of MI6, Alex Younger, has been talking to the Guardian - telling the paper that the security services need to go back to tapping people on the shoulder in order to recruit them.
Harry Ferguson is an author and former MI6 officer
0755
Democrats have stepped up their attacks on Attorney General Jeff Sessions, saying his explanation regarding his contacts with the Russian ambassador in 2016 were "simply not credible". Steven Hall retired from the Central Intelligence Agency in 2015 after 30 years of running and managing intelligence operations around the world.
0810
The first minister Nicola Surgeon is threatening to call another referendum because she's cross that most Scots voted to remain in Europe but will have to leave anyway. Theresa May will make a speech in Scotland today in which she'll say there should not be another referendum on independence. Stephen Gethin is the Scottish National Party's spokeperson on Brexit and David Mundell is secretary of state for Scotland. 
0820
How much use are weather forecasts?   Listener Robert Secret e-mailed yesterday - not for the first time - to complain about the brevity of our weather forecasts. Apparently they're not detailed enough and tell him nothing about his area, in North Buckinghamshire.
John Kettley is a former BBC weather presenter and Helen Willetts is our own weather presenter.
0830
The Care Quality Commission has warned people to be careful when considering buying medications on the internet. The watchdog's inspection of some online prescription services in England revealed significant concerns over patient safety. Sandra Gidley is Chair of the Royal Pharmaceutical Society and Charles Lowe is Managing Director of the Digital Health and Care Alliance, the industry body for digital health.
0835
One of the big questions surrounding the Trump presidency is how close the United States might become with Russia. And a test of that will be Ukraine.  There is a fear that Washington might effectively abandon the country. Arseniy Yatsenyuk was Prime Minister of Ukraine from 2014 until last year.
0840
After yesterday's damning report by police inspectors, how can and should police forces organise their resources most effectively? How can they do more with less - and which forces are doing best at it? Alex Marshall is head of the College of Policing.
0850
Investigators have searched the house of French presidential candidate Francois Fillon as part of an investigation into payments made to his wife, according to reports in the French press. Meanwhile, the European Parliament has lifted Marine Le Pen's immunity from prosecution after she tweeted pictures of so-called Islamic State (IS) violence. To what extent is this new and out of the ordinary? Is French politics today more corrupt than it's ever been before or have attitudes just changed? Florence Faucher is, Professor at the Centre d'études européennes at Sciences Po in Paris and Lisa Poisson-Quinton is project leader at Anticor.
Broadcast