Main content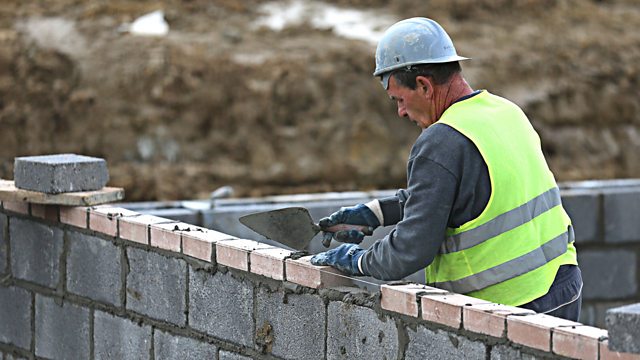 Britain's Broken Housing Market
The government says the housing market is broken. David Aaronovitch asks what broke it and what it means for home owners and tenants across the country.
The government says the housing market is broken and that it's holding the country back. As prices have risen, fewer people are able to get on the housing ladder, and more are now renting privately later into their lives.
Many argue we're not building enough new homes. But is that the only problem? David Aaronovitch speaks to a panel of experts to find out and travels to Bristol to see what effect the housing crisis is having on the way people live there.
Contributors:
Dame Kate Barker, economist and author of a government review on housing supply
Lindsay Judge, Senior Research and Policy Analyst at the Resolution Foundation
Emma Maier, Editor, Inside Housing
Councillor Paul Smith, Labour cabinet member for homes, Bristol City Council
Producer: Phil Kemp
Researcher: Sam Bright
Editor: Innes Bowen.
Public ownership is a popular idea with voters, but would it improve Britain's railways?

How did British-Pakistani gangs come to dominate the drugs trade in Yorkshire?

Grammar schools, social mobility and the Tory party's love of educational selection.