Main content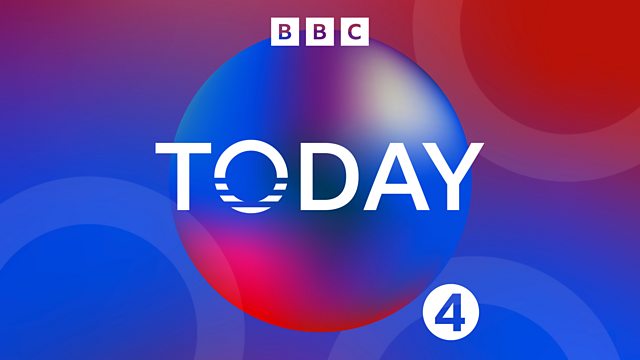 28/02/2017
Morning news and current affairs. Including Yesterday in Parliament, Sports Desk, Weather and Thought for the Day.
Last on
Today's running order
0650
New rules come into force today which could dramatically reduce the ability of individuals and NGOs to bring legal challenges to protect the environment. James Thornton is chief executive of Client Earth.
0655
The UK economy could benefit from a £24bn-a-year boost if black and minority ethnic (BME) people progressed in work at the same rate as their white counterparts, a government-backed review has found. Baroness McGregor-Smith is a Conservative life peer.
0710
The inquests into the deaths of British tourists who were murdered in a terror attack in Tunisia two years ago will conclude this morning. Nabil Ammar is Tunisian ambassador to the UK.
0712
Telecoms regulator Ofcom will be announcing the conclusion of their review of the landline-only market, looking into whether customers get good value for money. Sharon White is chief executive of Ofcom.
0715
Virgin Money are to release their full year results. CEO Jayne-Anne Gadhia was appointed by the government last year as the official Women in Finance Champion.
0720
The United Nations Children's Fund says large numbers of children, most of them unaccompanied, are still making the dangerous sea journey from Libya to Italy. Paul Adams is the BBC's diplomatic correspondent.
0725
The Irish language has become a major issue in the current election campaign in Northern Ireland. As the BBC's Ireland correspondent Chris Page reports, the link between language and identity doesn't always follow sectarian stereotypes.
0730
Britain's most senior child protection police officer says paedophiles who view indecent images should not face criminal sanction unless they pose a physical threat to children. Simon Bailey is the National Police Chiefs' Council lead on child protection.
0740
Two people have paid for a private mission around the moon. The flight is tentatively set for launch in 2018. David Whitehouse is an astronomer and author.
0750
Prisoners have been left cowering in their cells for months in fear of violence at a jail hit by a "shocking" worsening in standards, a damning report by HM Inspectorate of Prisons reveals. Alex Cavendish is a former inmate who now writes about prison life and Peter Clarke is Her Majesty's Chief Inspector of Prisons.
0810
The inquests into the deaths of British tourists who were murdered in a terror attack in Tunisia two years ago will conclude this morning. The BBC's Orla Guerin reports. Olivia Leathley is a Manchester chef who was staying in the Bellevue Park hotel in Sousse at the time of the attack and Richard Barrett is former head of counter-terrorism at MI6.
0820
What's the role of traditional journalism in a world where crying "fake news" has become a potent political tool and trust in the mainstream media has collapsed? Former editor of The Sunday Times Sir Harry Evans is in London for a discussion tonight organised by the Bureau of Investigative Journalism on how reporters can make a difference in a "post truth" world.
0830
What effect will the so-called "cash for ash" scandal have on the DUP whose leader, Arlene Foster, was the minister responsible? Nigel Dodds is deputy leader of the DUP and MP for North Belfast.  
0835
The Financial Ombudsman Service today releases the latest six-monthly complaints data relating to banks, insurers and other financial businesses. Caroline Wayman is the chief ombudsman.
0840
President Trump delivers his first address to Congress today. The White House will be hoping he can reframe his turbulent opening 40 days, but what can we expect? And how will this speech compare to those of his predecessor, Barack Obama? Cody Keenan is former director of speechwriting for President Obama.
0850
Research published in the Journal of Clinical Oncology suggests screening women at risk from ovarian cancer would spot more cancers sooner, when they are easier to treat. Usha Menon was a lead researcher on the study.
0855
ITV's The Nightly Show is once again trying to capture the great American talk show. Samira Ahmed is a former ITN presenter on Channel 4 News and Stewart Purvis is former editor-in-chief at ITN.
All subject to change.
Broadcast