Main content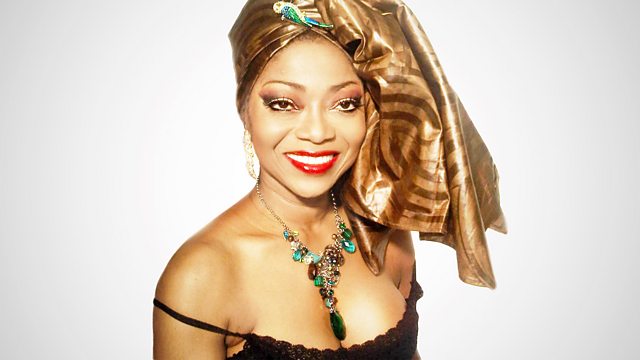 Patti Boulaye, Charlie Condou, Tracy Tynan and David Toole.
Lively and diverse conversation with Libby Purves and her guests singer Patti Boulaye, dancer David Toole, actor Charlie Condou and costume designer Tracy Tynan.
Singer Patti Boulaye; dancer David Toole; actor Charlie Condou and costume designer Tracy Tynan join Libby Purves.
David Toole is an actor and dancer who played a starring role in the 2012 Paralympic Opening Ceremony. Born without the use of his legs, he turned his back on a job with the post office to study at the Laban Centre of Movement and Dance and follow his dream of becoming a dancer. He is performing with Stopgap Dance Company in The Enormous Room, a new touring piece about grief and the relationship between a father and daughter. The Enormous Room is at Lilian Baylis Studio, Sadler's Wells before heading off on tour.
Patti Boulaye OBE is a singer and actor. Her autobiography, The Faith of a Child, charts her life growing up in Nigeria during the Biafran War to her West End debut in the musical Hair. In her new show, Billie and Me, she considers the parallels between Billie Holiday's troubled life and her own - at times difficult - experiences. The production starts its UK tour at the Pheasantry in London. The Faith of a Child - The Autobiography is published by Bipada Academy Ltd.
Tracy Tynan is a costume designer and writer. The daughter of theatre critic Kenneth Tynan and actor and writer Elaine Dundy, she recounts her story of growing up amid the wreckage of her parents' disintegrating marriage. The couple were at the epicentre of a glamorous show business world - their social circle included Laurence Olivier, Orson Wells and Tennessee Williams. But the bohemian, hard drinking environment came at a cost and Tracy - who describes her life then as being "in a movie with lots of crazy people" - writes candidly about a childhood where the drama happened offstage. Wear and Tear: The Threads of My Life by Tracy Tynan is published by Duckworth.
Charlie Condou is an actor best known for his role as midwife Marcus Dent in the British soap opera Coronation Street. He stars in a touring production of The Crucible playing the witch hunter Reverend Hale. In recent years Charlie has written extensively about his experiences co-parenting - he and his partner care for their children with a friend who is also the children's mother. The Crucible starts its tour at the Queen's Theatre, Hornchurch.
Producer: Paula McGinley.
In the studio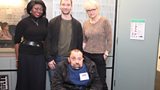 L-R: Patti Boulaye, Charlie Condou, David Toole, Tracy Tynan
Credits
| Role | Contributor |
| --- | --- |
| Presenter | Libby Purves |
| Interviewed Guest | Patti Boulaye |
| Interviewed Guest | David Toole |
| Interviewed Guest | Charlie Condou |
| Interviewed Guest | Tracy Tynan |
| Producer | Paula McGinley |