Main content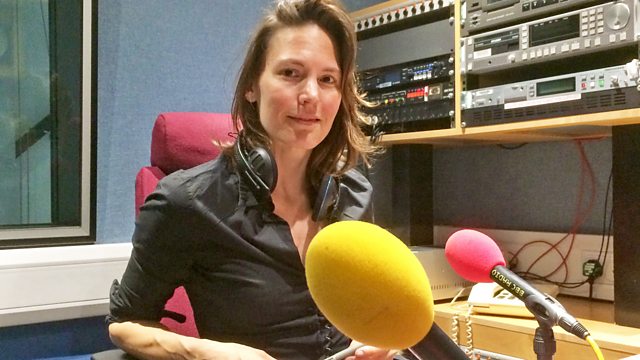 Katie Puckrik sits in and is joined by Dr Helen Czerski
Katie Puckrik sits in for Radcliffe and Maconie and is joined by Dr Helen Czerski, who talks about the hidden worlds of sound.
Katie Puckrik presents the show, and is joined by scientist Dr Helen Czerski. Helen is a physicist, oceanographer and broadcaster with a passion for science, sport, books, creativity, hot chocolate and investigating the interesting things in life. She currently works in the Department of Mechanical Engineering at University College London, and is a science presenter for the BBC, and sheâ€TMs here to talk about her new series on BBC Four: the world of sound, investigating the hidden sounds of volcanos, the secrets of the human voice, and the beauty behind the sound of Big Ben.
Plus keeping the usual family Radcliffe and Maconie features will be warm; thereâ€TMll the trusty never-ending feature The Chain, which links together one record to another using YOUR suggestionsâ€. And also Teatime Themetime, when you pit your musical wits to be first past that Chocolate Bourbon post and gain glory round the biscuit barrel. Plus Music News brings you a round-up of all the latest goings-on.