Main content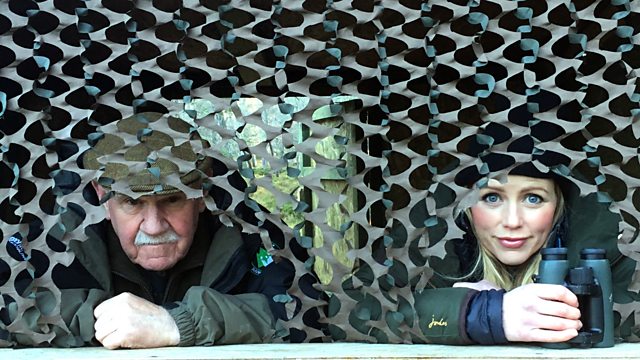 Winter Special
Ellie Harrison is on a winter wildlife safari in the Cairngorms National Park in Scotland. In Filey, John Craven hears the history behind the fisherman's gansey.
Ellie is in Scotland on a winter wildlife safari. The Cairngorms National Park is home to 25 per cent of Britain's threatened wildlife species, and Ellie hopes to spot some of them.
Matt is on the Cumbrian fells, where a winter's day barely starts before it is over. He meets Peter Bland, who farms herdwick sheep. These are the hardiest of herds, and their blizzard-proof fleeces can embrace everything that winter throws at them. Matt hears how their access to amazing grazing on the fells all year round creates a real depth of flavour to their meat.
John Craven is in Filey on the east coast of Yorkshire, where he hears the history behind the fisherman's gansey, a winter woolly with a distinctive pattern.
Richard Taylor-Jones is on the Isle of Sheppey in Kent. This one of the best places in the UK to watch birds of prey in winter because of the amount of food on offer for them. To avoid being eaten many of the birds stick together in huge flocks, hoping to confuse the attackers, and this is a spectacle only seen at this time of year. Richard sees just how many birds of prey he can track down in one day.
In Carmarthenshire, Adam is meeting the farmers pulling out all the stops to preserve the future of some of our oldest and rarest cattle breeds.
We also spend a day with one of Britain's most renowned landscape artists, Norman Ackroyd CBE. Inspired by extremes of weather, Norman embraces winter and creates shadowy studies of some of the harshest landscapes of the British Isles. We see him on home turf - at Sutton Bank, North Yorkshire.
We also meet budding designer Jamie Kunka in Perthsire. He transforms the surrounding trees into handcrafted, and now award-winning, skis. We see him at work and hear about his ambition to make skis that will last a lifetime and be beautiful enough to hang on the wall between the seasons. Then we put them to the test on the snowy slopes.
Music Played
Timings (where shown) are from the start of the programme in hours and minutes
Winter wildlife safari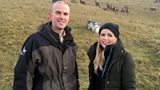 What better way to spend a bitterly cold day than on a Winter Wildlife Safari. Ellie starts her quest in one of the largest and oldest swathes of Caledonian forest in Rothiemurchus, Aviemore. This is a 'special area of conservation' and the local wildlife relies on the ancient pine forest. In fact it's become a stronghold for one of our rarest mammals, the red squirrel. Ellie spends some time with 'guide in the hide' Alph McGregor and together they watch the winter wildlife spectacle unfold. 
Winter-proof sheep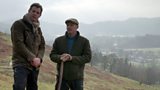 Matt is in Cumbria meeting Herdwick Sheep Farmer Peter Bland. With temperatures often falling to -10°C or less the Herdwick's blizzard-proof fleece is invaluable to help them through the harsh winters. The hardiness of the Herdwick, and their access to amazing grazing, creates a real depth of flavour to their meat. Peter, and a collection of local farmers recently campaigned to get Herdwick Lamb awarded a Product of Designated Origin status. It took years to get the recognition but now the local farming community is making the most of their new found status.
Norman Ackroyd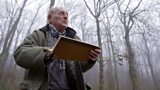 Norman Ackroyd CBE is one of Britain's most renowned landscape artists. His pictures hang in galleries all over the world, but the man and his work are quintessentially British. Inspired by extremes of weather, Norman embraces winter and creates shadowy studies of some of the harshest landscapes in the British Isles. He uses an unusual process called 'aquatinting' – a pre-photo technique that etches with acid. We join Norman as he makes the most of a grey winter's day, and discover just how he sets about capturing the British landscape in such a beautiful way.
Lakeland Herdwick lamb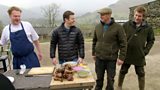 Matt meets local butcher Stephen Airey, the only butcher licensed to process 'Herdwick Lamb'. Stephen's family has been butchering here for 175 years and the family has one of the last remaining abattoirs in Cumbria. Matt discovers the importance of the PDO status and traceability of the meat. To celebrate its taste he joins local chef Tim Brown back in the farmyard overlooking the fells as he cooks up some Herdwick mutton and we find out why this is 'Top of the chops'.
Raptor rapture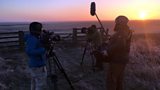 The Isle of Sheppey has become one of best places in the UK to spot birds of prey, we join wildlife cameraman Richard Taylor-Jones as he takes up the challenge to see just how many he can track down within one winters day. Starting at sunrise, Richard begins to tick off his list by capturing footage of a Kestrel, Barn owl, Merlin, Hen Harrier to name but a few. He ends a long days filming at sunset with Hen Harriers coming home to roost, a winter spectacle not to be missed.
Mountain hares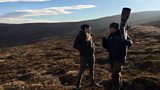 Ellie's next mission on her Winter Wildlife Safari is to try and catch a glimpse of that seasonal chameleon that is the mountain hare. She heads high up in the mountains to meet wildlife photographer, and all-round 'hare whisperer', Andy Howard.  He assures Ellie he has the stealth manoeuvres and 'fieldcraft' to guarantee her a close encounter of the 'furred' kind.
Winter woolies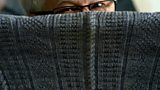 We all know he's got a penchant for a pullover - but John un-ravels a yarn he's never heard about fishermen's winter woolies. For centuries, fisherman braved the winter weather to bring in the catch of the day. To help protect them from the elements they wore traditional knitted sweaters, known as 'gansey's' or 'guernsey's'. On the East coast of Yorkshire, in Filey, John meets fisherman Graham Taylor and his wife Margaret. Her family have been hand-knitting the traditional sweaters for the past two hundred years. John hears how a fisherman's Guernsey was his most distinctive feature, and how each individual pattern and stitch tells a story.
Scottish skis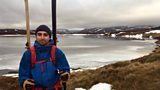 Meet Jamie Kunka, of 'Lonely Mountain Skis' in Perthshire, Scotland. Jamie crafts sustainable wooden skis from a blend of traditional and modern materials. We join him in his workshop to see the process and methods he uses to create these bespoke skis. He then takes us for a hike up into the Highlands to explore the landscape that inspires his designs – and shows us what they can do on the slopes!
Winter cattle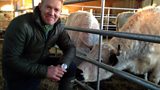 Adams travels to Wales to see how two farmers are looking helping their rare breed cattle through the winter. The Dinefwr National Trust estate in Llandeilo is the ancestral home of the incredibly rare White Park cattle and just over the hill Bernard Llewellyn is one of a handful of farmers behind the amazing recovery of the once rare English Longhorns. It maybe freezing outside, but that doesn't mean the Longhorns get to skip their monthly shower! 
Credits
| Role | Contributor |
| --- | --- |
| Presenter | Ellie Harrison |
| Presenter | Matt Baker |
| Presenter | John Craven |
| Presenter | Adam Henson |
| Presenter | Richard Taylor-Jones |
| Executive Producer | William Lyons |
| Series Producer | Joanna Brame |