Main content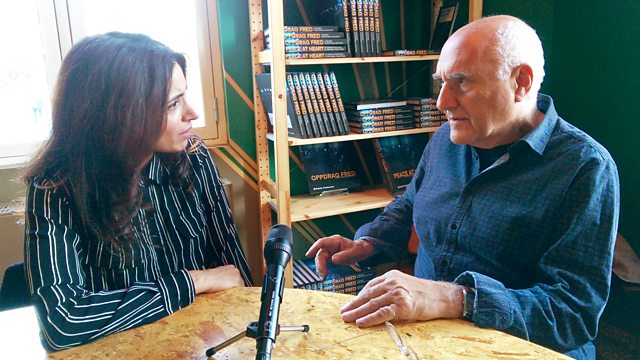 Dying for a Song
Documentary. Rex Bloomstein meets musicians from around the world who face persecution for raising their voices against political, cultural or religious repression.
Rex Bloomstein hears from musicians from around the world about how they have been persecuted for raising their voices against political, cultural or religious repression. He talks to artists whose say their songs have led to their imprisonment, torture and to the continuing threat of violence; artists who have been driven from their homelands, artists who, literally, risk dying for a song.
Freemuse, an international organisation set up to defend freedom of expression for musicians says in one recent year alone it registered 469 cases of censorship and attacks on artists around the world, nearly double the previous year's figure.
In the wake of horrific murders, such as that of Syrian protest singer Ibrahim Quashoush, found dead with his throat cut, Rex hears stories of tremendous courage and determination not to be intimidated and silenced. Egyptian singer Ramy Essam tells talks of he was brutally tortured after his songs rallied the crowds in Tahir Square during the Arab Spring. Iranian singer Shahin Najafi continues to perform around the world despite a fatwa calling for his death, after his songs upset the religious leaders in his home country. He says: "At night I turn to the wall and slowly close my eyes and wait for someone to slit my throat".
Lebanese rock band Mashrou'Leila talk of how various Arab countries have tried to suppress their often provocative satirical songs addressing politics, religion and gay love.
Deeyah Kahn tells Rex that she was forced to flee Norway in the face of violent threats from her own Pakistani community aimed at stopping her singing. And he hears from Iranian singer Mahsa Vahdat, banned from singing in her own country because she's a woman.
Produced by Brian King and Rex Bloomstein
A Unique production for BBC Radio 4.
Last on
Broadcast