Main content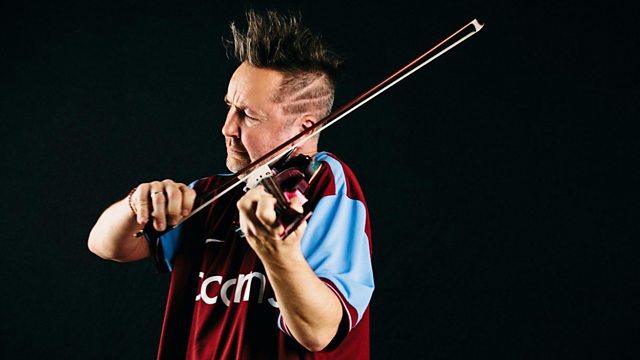 The Late Junction Mixtape with Nigel Kennedy
Violinist Nigel Kennedy introduces a mixtape of his favourite violin-led tracks. Including Jean-Luc Ponty, John Abercrombie and Jarek Smietana, and Stephane Grappelli.
Violin virtuoso Nigel Kennedy picks a half hour of his favourite tracks exclusively for Late Junction. Take a moment from the pressures of the outside world to enjoy a mix of violin-led recordings handpicked by Nigel. Tracks featured include Jean-Luc Ponty's Sunday Walk, John Abercrombie and Jarek Smietana's Water Games (Pt. 1) and Stéphane Grappelli's Menuet pour Menuhin.
Produced by Rebecca Gaskell for Reduced Listening.