Main content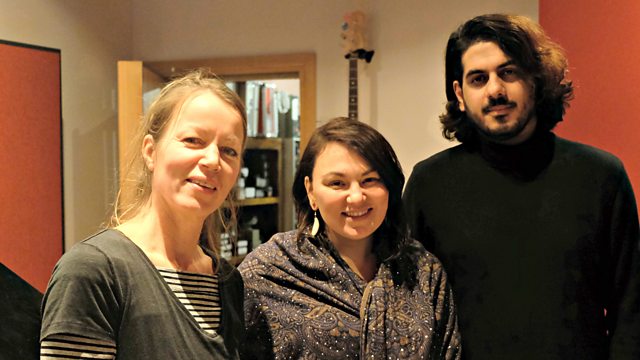 Tanya Tagaq and Ash Koosha
Verity Sharp introduces a session from Canadian throat singer Tanya Tagaq with Iranian producer Ash Koosha. Plus music by Berangere Maximin and Scots folk artist Alasdair Roberts.
Verity Sharp hosts a session between Canadian Inuit throat singer Tanya Tagaq and Iranian producer and multi-instrumentalist Ash Koosha, brought together for the first time for a brand new collaboration especially for Late Junction. Backed by Tanya's band of violinist Jesse Zubot and percussionist Jean Martin, the collaborators combined the traditional music of their home countries with electronics, vocal samples and a slice of spontaneous improvisation.
Plus Bérangère Maximin's reimagined track from Véronique Vincent and Aksak Maboul's Ex-Futur Album, a new release by Scottish folk artist Alasdair Roberts and historic field recordings of diaphonic music from the Island of Krk, Yugoslavia.
Produced by Rebecca Gaskell for Reduced Listening.