Main content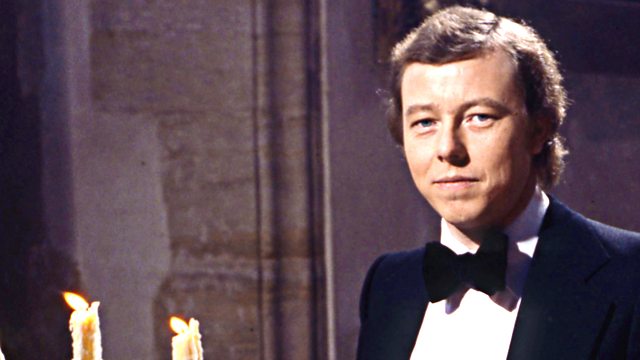 Stanley Bard, Norma McCorvey, Michael Ember, Peter Skellern
Kate Silverton on hotelier Stanley Bard, campaigner Norma McCorvey, radio producer Michael Ember and singer-songwriter Peter Skellern.
Kate Silverton on
Stanley Bard, the enigmatic proprietor of New York's Chelsea Hotel who created a haven for artists, writers and rock stars and presided over one of the greatest experiments in bohemian living in the history of New York
Norma McCorvey, known as Jane Roe, the anonymous plaintiff in the Roe v Wade case by which the US supreme court legalised abortion, who became an unlikely icon for feminism
Michael Ember, the Hungarian émigré who fled his country's uprising to become one of the BBC's most respected radio producers - creating programmes In the Psychiatrist's chair and Stop the Week
And Peter Skellern - the singer, songwriter and pianist who found fame with 'you're a lady' and forged an enduring musical partnership with his colleague and friend Sir Richard Stilgoe.
Producer: Neil George.
Stanley Bard
Kate spoke to James Lough and Susan Swan who have both written about the Chelsea Hotel.
Born 16 June 1934; died 14 February 2017 aged 82.
Norma McCorvey
Kate spoke to Meghan O'Hara who made a film about Norma and to Sarah Weddington who represented Norma (or 'Jane Roe') in the Roe v Wade case.
Born 22 September 1947; died 18 February 2017 aged 69.
Michael Ember
Last Word spoke to his colleagues, Professor Laurie Taylor and Ian Gardhouse.
Born 1932; died 14th February 2017 aged 85.
Peter Skellern (pictured)
Kate spoke to his friend and musical partner, Richard Stilgoe.
Born 14 March 1947; died 17 February 2017 aged 69.
Credits
| Role | Contributor |
| --- | --- |
| Presenter | Kate Silverton |
| Interviewed Guest | James Lough |
| Interviewed Guest | Susan Swan |
| Interviewed Guest | Sarah Weddington |
| Interviewed Guest | Laurie Taylor |
| Interviewed Guest | Ian Gardhouse |
| Interviewed Guest | Richard Stilgoe |
| Producer | Neil George |