Main content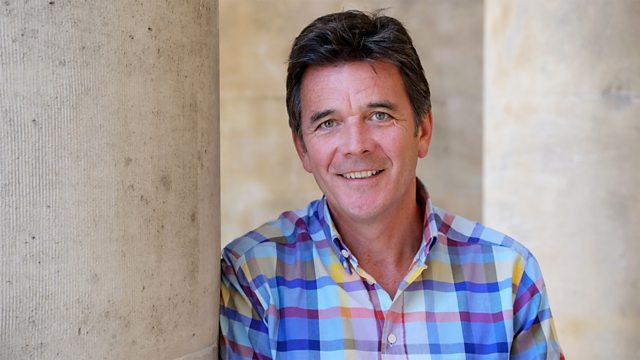 Vitamin D, Air Ambulance blood trial, Phantom limb pain, Sitting-rising test
Dr Mark Porter presents a series that aims to demystify perplexing health issues. Topics include Vitamin D, an air ambulance blood trial and phantom limb pain.
Vitamin D , the sunshine vitamin, has been in the news again with claims that supplements could help ward off coughs , colds and flu. Dr Margaret McCartney takes a look at the study that generated the headlines.
Whether or not a severely injured person will receive blood products at the scene of an accident depends on which air ambulance service they are attended by: some air ambulances replace lost blood with red blood cells, but others replace only with saline solution. Evidence from military casualties in Afghanistan suggests giving blood before patients reach hospital leads to better survival rates, but evidence from civilian populations in the UK is less clear. A new randomised controlled trial, being conducted by six air ambulance services, will investigate which course of action has the best outcomes for patients. Mark visits the Midlands Air Ambulance to hear more from lead investigator and trauma anaesthetist Dr Nick Crombie and critical care paramedic Jim Hancox.
Phantom limb pain - pain in an amputated limb - is a common complaint among amputees. Pain medication rarely solves the problem and there is is no known cure. But now a trial in Sweden is using augmented reality to help patients relearn how to move their missing limb, and showing that chronic pain can be reduced. Mark talks to lead researcher Dr Max Ortiz.
And Margaret McCartney takes a look at the evidence for that dinner party favourite - the sitting-rising test - which proponents have claimed can predict how long you might live.
Programme Transcript - Inside Health
Downloaded from www.bbc.co.uk/radio4
THE ATTACHED TRANSCRIPT WAS TYPED FROM A RECORDING AND NOT COPIED FROM AN ORIGINAL SCRIPT.  BECAUSE OF THE RISK OF MISHEARING AND THE DIFFICULTY IN SOME CASES OF IDENTIFYING INDIVIDUAL SPEAKERS, THE BBC CANNOT VOUCH FOR ITS COMPLETE ACCURACY 
INSIDE HEALTH Programme 8.
TX:  21.02.17  2100-2200
PRESENTER:  MARK PORTER
PRODUCER:  ERIKA WRIGHT  
Porter
Coming up today.  The sitting-rising test – it's been all over the media, the video of how to do it has had millions of hits on YouTube and, if my peer group is anything to go by, lots of you have probably had a go too.  But can the ease with which you get up and down from the floor really predict how long you are going to live?
Phantom limb pain – I'll be finding out how virtual reality is being used to help people plagued with pain years after their limb has been amputated.
And to give blood, or not to give blood? That is the question being asked by critical care teams attending accidents where severe trauma is common.  I meet an air ambulance team doing pioneering research to try and find the answer and it all centres around two special boxes.
Clip
I have been compared to Noel Edmonds with Deal or No Deal – we open the box and then find out what's in it.  That is basically what – what it is.  We carry the boxes, we enrol the patient, we decide we are going to give them the fluids, we take some baseline observations and then we open the box. 
Porter
More on what's in those boxes later.  But first Vitamin D.  The sunshine vitamin is the rising star of the supplement firmament following research linking low levels to a number of disease including bowel cancer, multiple sclerosis, diabetes and Alzheimer's.  And now it's in the headlines again amid claims that supplements could help ward off coughs, colds and flu.  Margaret McCartney is in our Glasgow studio and has been taking a closer look at the study that triggered the coverage.
Margaret, what's your take.
McCartney
I think it's very interesting but I don't think we've got all the answers yet, in fact nowhere near it.  What they did was that they looked at trials that had already been published that had examined the effect of Vitamin D on upper respiratory tract infections, so coughs, colds that kind of thing, and they worked out that the people who are most likely to benefit were people who were already very low in Vitamin D who were actually profoundly deficient in Vitamin D.  Healthy adults also had a small benefit, they found.  They found that 33 people would have to take Vitamin D for 10 months to avoid one cough, cold or flu compared with four people having to take Vitamin D for 10 months if they were deficient in Vitamin D to avoid one respiratory tract infection.
Porter
Now Inside Health listeners will probably see those figures as being quite good.  I mean you and I are used to talking about the role of statins, the numbers needed to treat for statins and high blood pressure treatment, sometimes certainly 50 or thereabouts, sometimes hundreds of people we have to treat for one of them to benefit.  Thirty three and possibly four, in the case of people who are deficient, I mean that's a pretty good result isn't it?
McCartney
Well some people might think it's absolutely worth their while to take a tablet every day to get that benefit, other people may look at the same data and think well it's just a cough or a cold I'm not that bothered about it and I don't think it's worthwhile taking a tablet every day to see if it plays my odds for me.  So I think it's one of those situations where the numbers are there but there are numerous different valid interpretations of what it means.  And we have to remember that this is one study, that I think that other researchers might look at and say well is this the definitive answer, do we need better designed trials to look at this as an outcome for Vitamin D because other trials up to now have commented on the fact that the data's quite erratic, it doesn't always fit in the same pattern, there's lots of uncertainties about it.  So I think we've got some interesting findings for this but I think we need much better designed studies to tell us more definitively whether this really does what it's claiming to do.
Porter
One of the problems with the Vitamin D story has been over the last decade that it's – we've seen low levels linked with lots of different conditions – bowel cancer, increased risk of diabetes in the children of pregnant women etc., but that's not the same as saying that supplementation protects against those, these are just associations aren't they.
McCartney
Exactly, so we know that many people in the UK have got low levels of Vitamin D and we know that there are many conditions that seem to be associated with low levels of Vitamin D and the difficulty, as always, is in untangling cause and effect.  And that's why you need to do randomised control trials prospectively, looking forward, to find out what happens if people take these tablets long term.  And of course that means big trials, particularly when you're looking for quite uncommon outcomes.  So I think that it's really interesting, we definitely shouldn't ignore this kind of research but we have to put it into perspective.  There was an editorial accompanied this research article in the BMJ that said that the result was really a reduction in risk from 42% to 40% in the proportion of participants experiencing at least one acute respiratory tract infection.  So most of the time if you're going to get an upper respiratory tract infection you would get it anyway, despite the fact that you were taking Vitamin D to try and prevent it.
Porter
If you look at the latest guidance for Vitamin D I mean that's quite confusing as well.  Basically, I'll paraphrase, it's all pregnant, breastfeeding women, children under the age of five and over six months, the over 65s.  And then there's this rider – anyone not exposed to much sun – and frankly, particularly up in Scotland, but I mean at this time of year that includes everybody in the UK doesn't it?
McCartney
Well yes and I don't think I've seen the sun for months.  Yes, the big difficulty is we're missing the randomised control trial evidence to tell us that this gives us benefits beyond just correcting a deficiency in our blood, that's what's missing.  So the theory is there but the practical outcomes aren't.
Porter
About four years ago you would have received a letter, like I did, from the chief medical officers of every country in the UK, they wrote to GPs and other healthcare professionals saying look a lot of people out there aren't taking Vitamin D when they should be taking it, they're not following the official guidance.  The chief medical officers are obviously impressed with the possible benefits of this form of supplementation but I get the impression from my colleagues and from you in particular that you're not overly impressed with the importance of Vitamin D.
McCartney
Well there's a difference between correcting a level of Vitamin D in your blood and seeing a tangible outcome that means something in terms of your quality or quantity of life.  And it's fairly easy to correct a deficiency biochemically but what I'm really interested in is whether or not that makes a difference to real life outcomes.  And that's the bit that I think we're lacking in a lot of evidence around.
Porter
Thank you Margaret and there are links to the BMJ paper on Vitamin D, and to the latest guidance on who should be taking supplements, on the Inside Health page of the Radio 4 website.
Now to a debate that has been raging for a while.  When faced with a severely injured person who has lost a lot of blood, at the scene of an accident or violent attack perhaps, is it better to resuscitate them with blood, or some other form of fluid like a saline drip?
Currently in the UK around a fifth of the national blood stock is given outside of hospital by critical care paramedics and doctors, but does it improve outcomes?  That is the question the RePHILL study hopes to answer.  To find out how I went to join the team behind the trial at the Midlands Air Ambulance base at RAF Cosford near Wolverhampton.
Hancox
Okay so welcome to Cosford, this is the home of one of the Midlands air ambulance helicopters, we've got three based around the West Midlands.
Porter
Jim Hancox is a critical care paramedic with years of experience on air ambulances, and part of the RePHILL team.  As he led me out to the helicopter on a cold and windy airfield, he explained why the research is so important.
Hancox
Well I think we've changed a bit over the last sort of 15 years, it always used to be about speed and getting there quickly and taking people to hospital quickly but as pre-hospital medicine has advanced we're kind of now – we're aiming to take the hospital to the patient, especially for those really more seriously critically injured patients.
Porter
Right well we're standing right next to – well a fabulous looking – if I was – if I wanted an ambulance I'd want it to look like that, I mean it's bright red, very glamorous looking helicopter.
Hancox
Yeah, do you want to go and have a look?
Porter
Yeah let's have a look.
Hancox
Yeah cool.  So this is our air ambulance.  When people look inside the most part they're kind of quite shocked by how small and compact it is.
Porter
It is.
Hancox
It has to be that way really because we want it to be big enough so that we can fit all the kit and the people and the crew inside but we don't want it too big because otherwise we'd never be able to land anywhere near to the patient.
Porter
Well we've got the two seats at the front obviously, as you'd expect in any helicopter.  And then we've got in the back compartment here there are two seats facing each other – that's the paramedic and the doctor?
Hancox
Yeah kind of, so on the way to a case we'd have the pilot obviously would sit behind the controls and they do the bit that they are by far and away the experts at and the paramedic will sit in the front seat there and they'll help with the navigation and the radio communications etc.  When we have a patient on-board this sort of co-pilot seat, as it were, will get turned to 180 degrees, so that gives you kind of very much a sort of more sterile clinical area where we're very heads in and focused on the patient.
Porter
And of course the bit we haven't mentioned is the stretcher here lying on – and that's where the patient would be.
Hancox
That's it yeah, so the patient will go there, sort of feet first in towards the rear of the helicopter and we load them in through the side door.
Cromby
My name is Nick Cromby, I'm the chief investigator for the RePHILL trial, I'm a trauma anaesthetist at the Queen Elizabeth Hospital in Birmingham and work with Midlands Air Ambulance and West Midlands Ambulance Service.
Porter
Nick, can you outline what the RePHILL trial is about and the question it's trying to answer?
Cromby
The RePHILL trial is about determining the best way of treating the most injured trauma patients in civilian practice.  What we're looking to find out is whether carrying blood products to patients at the scene of accidents confers any benefit compared to what is standard treatment which is basically salty water and all other care remaining the same.
Porter
And this particularly applies to the air ambulance because normal ambulances don't give blood products.
Cromby
No that's right, so the standard across every ambulance in the country is that if a patient has lost blood they get a saline drip, which is salty water, to replace the volume until they get to hospital.  Now some air ambulances which carry critical care paramedics and doctors on can give blood products.  Some air ambulances in the UK are doing that but what we don't know is whether that actually gives any benefit.
Porter
That might seem counterintuitive, one would imagine that if a patient is bleeding and losing a lot of blood that presumably the best thing to replace that would be more blood.
Cromby
That's absolutely right and in an ideal world if you lost blood and you replace blood that would be the perfect.  However, we don't replace blood.  It's a common misconception.  When you see a bag of red stuff hanging up you think it's blood, it's not blood, they are red blood cells – the little cells that carry oxygen – suspended in a solution that preserves them.  Now that solution itself isn't particularly nice to the body, it's actually designed to stop the red cells clotting, clumping together.  When you donate a unit of blood, an armful of blood, then that is then split into components – red blood cells, clotting products, platelets, fibrinogen and all sorts of other components – so pre-hospitally we can't give whole blood at the moment, we give all the components together.  But so far the evidence shows that all we do is we get more patients to hospital but no more actually survive.
Porter
Which begs the question – why some air ambulance are using this then.  If it's not an evidence based intervention why are we using it?
Cromby
We're using it because it seems like a good idea.  There is some evidence from the military and certainly our experience out in Afghanistan was that soldiers were bleeding and the British MERT – Medical Emergency Retrieval Team – went to them with blood products, resuscitated them and got them back to Camp Bastian.  However, they're a very, very different population to what we find in civilian practice – those are young fit soldiers with good physiological reserve with catastrophic injuries – triple amputations at scene sometimes.  We don't see that in UK civilian practice.  On the whole our patients are very close to hospital and rarely have that severity of injury.
Porter
Just explain what happens to someone who's severely injured if we don't resuscitate them with fluid.
Cromby
If someone has bled a lot there isn't enough blood pumping oxygen around the body, so bits of the body then start to shut down and produce waste products which aren't then cleared, the body becomes more acidotic, waste products build up, these then inhibit the ability of the heart to pump properly which then compounds the problem and you end up in this vicious circle of worsening physiology.
Porter
So what you're trying to do essentially when you're resuscitating someone is replace that missing volume but what we don't know is whether you can just do that with salty water or whether you need to give some form of blood product?
Cromby
Yeah.  If a patient arrived in the emergency department of a hospital you would give the blood products.  In the pre-hospital environment all we can do is we can package the patient, stabilise them and get them to hospital.  Now whether blood products are the right fluids to give remains to be seen.  Everything we do pre-hospitally is battery powered, we don't have mains electricity so warming the fluids that we give can be challenging.  So pumping in less than warm blood has an adverse effect on the clotting and administering blood is still a challenging activity.  So if that delays getting the patient to hospital that in itself can be detrimental.  So when you take in all of these confounding factors it's not as simple as red cells are better or worse than saline, there's the whole package of care being delivered.
Porter
The inclusion criteria for this trial are essentially based on the paramedic or the doctor's decision to replace fluids?
Cromby
So the inclusion criteria are any patient who has suffered a trauma who we can see or we suspect is bleeding, so that may be external or internal bleeding, who has dropped their blood pressure to the point that we would normally give them fluid.  That is the basis on which the air ambulances that are carrying blood products give blood products, so we're looking at the two standards of practice.
Porter
And the blinding side of this is that the doctor or the paramedic does not know what's in the box that he or she opens and that's the bit…?
Cromby
No, we carry the boxes, we enrol the patient, we decide we are going to give them the fluids, we take some baseline observations and then we open the box.  I have been compared to Noel Edmunds with No Deal or No Deal – we open the box and then find out what's in it.
Porter
Well also with us is Jim Hancox.  Jim, where's our little box of tricks?
Hancox
So the box of tricks in the boot, so I'll show you those now if you like.
So we've got two what are basically glorified cool boxes.  A red one and a yellow one.  And in those boxes is not known at the moment, so when we find a patient that traditionally at the moment we would resuscitate using a saline drip, a trauma patient, we will open the boxes and inside we'll either find saline or we'll find freeze dried plasma and red blood cells.
Porter
So the decision to give fluid has already been made.  You then open the box to get your fluid but you don't know what it's going to be?
Hancox
That's exactly it.  That's exactly it.
Porter
And that's the blinding of the trial.  Now saline you can keep forever in a box I presume or it's got a long shelf life anyway, blood doesn't have a long shelf life, so how do you get around that?
Hancox
Well that's been the really challenging part of doing this trial.  In terms of – for the red blood cells we have to keep them between two and six degrees, so we have what is basically a glorified cool box, it's a very expensive and Gucci cool box but it can only really keep the red cells at those temperatures for up to 72 hours.  So we have to have this constant cycle of the boxes being rotated from the blood bank to here and back to the blood bank because the most important thing is is that if we don't have an eligible patient for that sort of 72 hour period we don't want to waste the blood.  So it goes back to the blood bank, it's been kept at the right temperature for that period of time and it can go back into the national stock.
Porter
So once the patient's received either the blood or the salty water, effectively, what are you looking for in terms of outcomes from your trial, how can you measure which is the more successful of the two interventions?
Hancox
Well the question obviously is is giving the blood better for the patient and we're going to try and find that answer to that question by a mixture of two things.  One is survival – do the patients that get one of the interventions do better than the other group.  And the second is we're going to see whether the patients that receive blood, for example, arrive when we get them into hospital in better condition than the other group.  And that's really important because it's the pre-hospital bit of this that we're trying to figure out whether that makes a difference.
Porter
And in terms of timescale when would you expect to get some sort of result either way?
Hancox
Well this trial's going to run for about two to three years and we're looking to recruit 500 patients total into the trial across the multiple sites that are ultimately going to be working with us on this project.
Porter
Critical Care paramedic Jim Hancox and trauma anaesthetist Nick Crombie talking to me at RAF Cosford, and there is a link to their RePHILL study on our website.
Now, talking of severe trauma, imagine losing an arm or a leg in an accident.  As if that loss isn't bad enough, imagine also being plagued by pain from that missing limb – often for years after it was amputated.  Well that is exactly what happens in phantom limb pain, and it's common, affecting as many as 80% of amputees to some degree.  The pain can be severe and is often resistant to medication. 
The sensations can't be coming from the limb as it's not there.  Something must go awry in the parts of the brain that perceive the discomfort, and a team from Sweden are trialling a new approach to restoring normal function in those neuro-circuits.  An approach that involves harnessing the power of virtual reality.
Max Ortiz is Assistant Professor of Biomedical Signals and Systems at the Chalmers University of Technology in Gothenburg.
Ortiz
We know that after an amputation there are a lot of changes in the brain because there's a lot of circuits that work together to make you move and make you feel and when one part of the body that plays a big role such as the hand or the leg is lost suddenly that creates changes that often entangle with the brain perception circuitry.  So we thought that basically if we try to restore the function of those brain circuits that change because of the amputations, so that was the initial idea.
Porter
And how did you go about doing that?
Ortiz
So with electrodes on the remaining muscles of the stump and ask the patients to do different phantom movements – so try to move their phantom.  And by looking at the patterns of electrical activity in their muscles we can decode the intention of movement and in that way we can give the patient feedback in real time using augmented reality and by that I mean we have a [indistinct word] where they can see themselves in a computer screen, like in a mirror, with the addition that we can add a virtual limb and then we let the patient control that virtual arm in the same way that the patient will control its biological arm.
Porter
So Max, to put this simply, what you're asking somebody to do is to imagine that they're using their – let's say their left hand to perform a task and then you're using your equipment to provide them with imagery, so they can actually see their virtual hand doing the simple tasks that you set them?
Ortiz
That is correct but there's an important word here – you mention imagine and we really focus on execution, so we really want these patients to do the movement, to not only imagine it because that doesn't engage all the circuitry we're aiming to engage in the brain.  So the instructions we give them is perform the movement as if you will have your hand and that will create, if they're doing it, contractions in the muscles in the stump that will reflect the intention of movement.  And when they do that then they get the feedback which movement they're doing and so on and then they get better and better at producing those movements.  The actual distinct factor that we are able to provide with the technology of using the electrodes is that we make sure that moderate execution is taking place.
Porter
And what impact does that have on the phantom limb pain, what have you found?
Ortiz
In average these patients they had suffered from phantom limb pain for 10 years and they had tried all the available treatments, so these are patients that are the most difficult cases we can find.  And what we found after 12 sessions of around two hours once per week is that the pain in average was reduced by 50%.  But we also found, and we were very interested in investigating this part, is the intrusion of pain in activities of the daily living, so how much of a problem it was, and we found a reduction in both the intrusion of pain in activities of the daily living and sleep of about 50%.  And something that we think is important in therapies that are aiming to treat chronic conditions is that the benefit of the treatment stays there for certain periods of time, so we did the follow up of one, three and six months and we saw that the improvements were still there, not at the same degree but definitely still clinically and statistically significant.
Porter
So what happens about maintaining this, is it something they need to carry on doing to keep the effect long lasting do you think?
Ortiz
Well actually that's one of the good parts about this treatment also – it is very easy to do it at home and we have some patients using it at home.  They do not need more than a computer with a webcam and the algorithms and [indistinct words] for researchers to try.  So we see this therapy as something that will be easily transferrable to other clinics, to different countries.
Porter
What do you think is actually happening in the brain?  Can we actually measure what's going on?
Ortiz
Yes, so in the past they found correlations between how much the cortex changes, what they call cortical reorganisation and the degree of phantom limb pain and lately there is another theory saying that well it's not really how much the brain changes but how much is reduced the communication between the two hemispheres.  All these has been observed in brain imaging studies mostly functional MRI.  By restoring the job of those areas in controlling the limb we think that we're reversing them back and now that's the next step for us is try to validate this hypothesis.  So we know experimentally that there's a reduction in pain and now in a bigger clinical trial that we are about to start, it's a double blind randomised control clinical trial, in five countries, eight hospitals, we will also be doing some brain imagining studies to verify or test our hypothesis.
Porter
Max Ortiz talking to me over the internet from his lab in Sweden.  And if you want more details of his work check out the website.
Now to something I suspect many of you will have tried – the sitting-rising test.  It shot to prominence in the UK last year after the BBC programme How to Stay Young promoted it as a simple life expectancy test.  Which thrilled my wife Ros who can do it easily, but upset me and quite a few of my peers who struggle to get up and down without leaning on an arm or two.  So should we be worried?  
Margaret McCartney is on the case.  Margaret, explain what's involved for listeners not familiar with the test.
McCartney
So this is a test that was trialled and a study published from Brazil and they basically ask adults to stand up with their legs crossed, sit down on the ground and then stand up again.  And you start off with 10 points and you lose one or a half point if you wobble and you lose one if you use a knee or a hand to help yourself up back on to your feet again.
Porter
So to score full 10 you've got to be able to get…
McCartney
From a standing position to sitting and then back up again.
Porter
Fine, okay, right, now so that is, one would imagine, a relatively crude measure of strength, balance, a number of other attributes but does it equate to longevity?
McCartney
Well the study that was published looked at people who had performed this test, worked out their score and then looked ahead to see what would happen to them in the future.  They followed up people for an average of six years, the maximum was 14 years, and they were people aged between 50 and 80.  And basically the worst you did in the test the more likely you were to die sooner.  However, this does not predict for individual people, it only predicts for populations.  So you can say the population of people who found it more difficult to do were more likely to have a slightly shorter life compared with people who found it very easy to do.  But it does not predict for an individual person.  So I don't think we've found the holy grail of predicting what's going to happen to you with this particular test.
Porter
Okay, so to put it simply – what you're saying is that if you struggle with this test there might be – I mean it might be that you're overweight, it might be that you're frail, it might be that you've got some disease process going on but you could have a twisted ankle, you could have one leg, you could have lots of other things.  So a general rule it applies but it means nothing for the individual?
McCartney
Well it just allows you to predict what a group of people – if you're a doctor in a clinic trying to work out where you want to focus your efforts in people who are more likely to be in a group, who are more likely to die sooner than that might be useful as a research tool.  But if you're an individual trying to work out if this means you're going to live for a long time or not don't bother doing it.
Porter
Well I've had two concerns raised to me, both in my surgery, first of all was from people asking what the age relevance of this was.  So if you can do it when you're 25 how does that compare to being able to doing it at 70 because you talked about this being in middle age and older people – what data we have – that's where it comes from.
McCartney
Yeah the test was done in people aged between 50 and 80, so we can't say anything about people out with that really.
Porter
And I will not name my relative but I've got a relative who thinks that by improving their ability to do this test it means they're going to live longer so they're actually practising it.
McCartney
Well exercise is always good.  However, practising to do a test and then expecting that that will translate into more years of your life I think would be optimistic at best.  This test was used in a study as a point in time assessment – what can doing this test now tell you in terms of your risk factors in the future.  It did not tell you what would happen if you worked very hard to improve this specifically.  Will it make you better at standing up if you practise this a lot?  Yeah but does that translate into longer life?  No evidence that it will.
Porter
Margaret McCartney who, unlike me, is far too young to do the test.
Just time to tell you about next week when we investigate the rise in the number of people – particularly women – being diagnosed with thyroid cancer.  Join me then to find out more.