Main content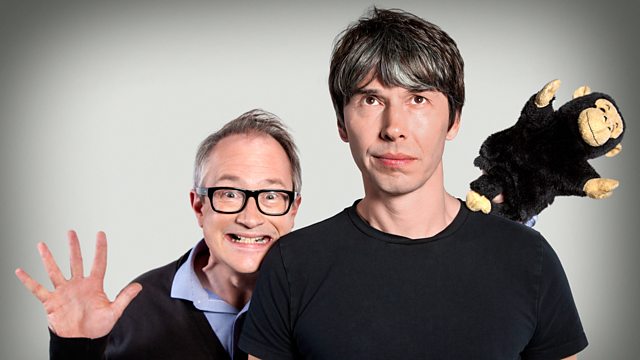 Making the Invisible Visible
Brian Cox and Robin Ince are joined by Prof Carlos Frenk, Prof Matthew Cobb and comedian Katy Brand as they discover how science can make the seemingly invisible visible.
Making the Invisible, Visible
Brian Cox and Robin Ince are joined by comedian Katy Brand, Cosmologist Prof Carlos Frenk, and biologist Prof Matthew Cobb to discover how to make the seemingly invisible, visible. They look at how the history and development of the telescope and the microscope have allowed us to look at the impossibly big to the seemingly impossibly small, to gain insight into the history of our universe and the inner workings of the human body. They look at how radio and space telescopes have allowed us to look back in time and "see" the big bang, and understand the age and content of the early universe, and how space telescopes have thrown light on the mysterious substance known as dark matter. They also look at the way microscopes and new biological techniques have allowed us to understand the seemingly invisible processes going on inside our cells. They also ask what, if anything, will always remain invisible to us - are there some processes or concepts that are impossible for us to "see".
Producer: Alexandra Feachem.
How many of these GCHQ puzzles can you solve?
Podcast
Irreverent look at the world through scientists' eyes. With Brian Cox and Robin Ince.