Main content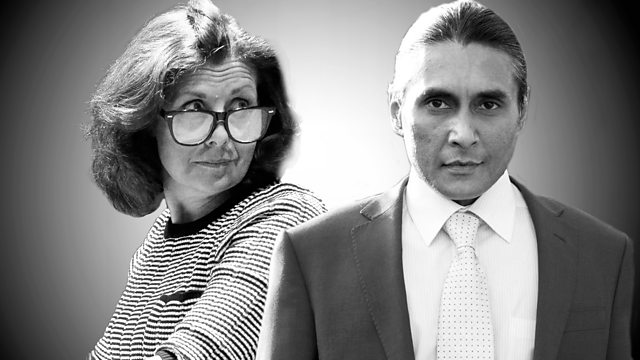 What Will Survive
When Kate and Ash both lose their mothers in quick succession they find their grief, and approaches to handling it, puts a strain on their relationship which they little expected.
Kate and Ash are grieving the loss of their mothers. Ash lost his mum six months ago and is struggling to come to terms with her death. When Kate's mum Ruth is rushed to hospital and abruptly snatched away from them the family are thrown into the turmoil of grief all over again. As both Ash and Kate deal with the personal and emotional repercussions of each loss and the tortuous and unfamiliar logistics of hospitals, inquests and funeral arrangements alongside maintaining a job, a family life and looking after their children Jack and Alfie, the stress begins to take its toll on their relationship. What at first seems to bond them - the shared experience of losing their mothers - begins to drive a wedge between them, and ultimately, threatens to tear them apart.
A powerful new drama from Morwenna Banks starring Rebecca Front as Kate and Ramon Tikaram as Ash. Morwenna won the Tinniswood award in 2015 for her debut radio drama 'Goodbye', the story of two friends, one of whom is diagnosed with breast cancer, which also inspired her film 'Miss You Already' starring Toni Colette and Drew Barrymore. Well-known for co-writing and appearing in Channel 4's cult comedy sketch show 'Absolutely,' Morwenna has appeared in numerous television comedies, dramas and films and recently co-wrote the series 'Damned' with Jo Brand.
Director ..... Heather Larmour.
Credits
| Role | Contributor |
| --- | --- |
| Kate | Rebecca Front |
| Ash | Ramon Tikaram |
| Conlith | Gary Lilburn |
| Ruth | Cheryl Campbell |
| Liam | Daniel Weyman |
| Maddy | Vinette Robinson |
| Jack | Ezra Banks |
| Alfie | Zaak Conway |
| Aunty Gita | Siddiqua Akhtar |
| Head Teacher | Siddiqua Akhtar |
| Consultant | Siddiqua Akhtar |
| Radio DJ & Announcer | Simon Lipson |
| Coroner | Simon Lipson |
| Random Parent | Simon Lipson |
| Rabbi | Simon Lipson |
| Bereavement Counsellor | Morwenna Banks |
| Nurse Hayley | Morwenna Banks |
| Director | Heather Larmour |
| Writer | Morwenna Banks |