Main content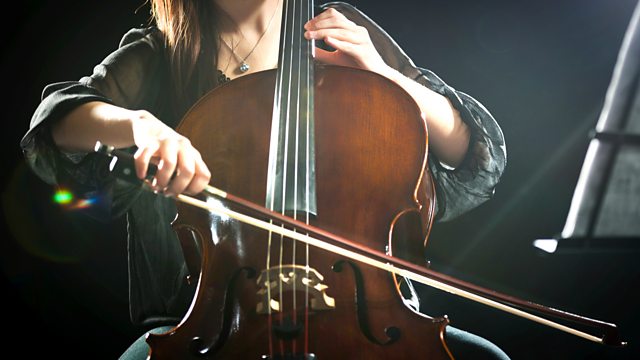 Philharmonia: Inspirations - Ligeti and Ravel
From the Royal Festival Hall in London, Esa-Pekka Salonen conducts the Philharmonia. Stravinsky: Funeral Song (UK premiere). Ligeti: Piano Concerto. Ravel: Daphnis et Chloe.
Esa-Pekka Salonen and the Philharmonia Orchestra give the UK premiere of Funeral Song, an orchestral work by the young Igor Stravinsky, assumed lost in the Russian Revolution but recently discovered at the St Petersburg Rimsky-Korsakov State Conservatory. The orchestra is then joined by the pianist Pierre-Laurent Aimard for Gyorgy Ligeti's Piano Concerto, a late tour de force by the ever engaging Ligeti and one of the late 20th century's musical masterpieces. In the second half, Esa-Pekka Salonen brings to life Ravel's beautifully orchestrated love story of Daphnis and Chloé set among a magical Grecian world of nymphs, pirates and intervening gods.
Presented by Martin Handley
Stravinsky Funeral Song (UK Premier)
Ligeti Piano Concerto
Pierre-Laurent Aimard (piano)
at approx 8pm
Interval music
at approx 8.25pm
Ravel Daphnis et Chloé (complete)
Philharmonia Voices, Rodolfus Choir
Philharmonia Orchestra, Esa-Pekka Salonen (conductor)
concert recorded live at RFH 19 February 2017
Igor Stravinsky composed his Pogrebal'naya Pesnya (Funeral Song) in memory of his teacher, Nikolai Rimsky-Korsakov. This 12-minute work was performed only once, in 1909, just before Stravinsky found international success with his Firebird. The score of Funeral Song was presumed to have been destroyed in the 1917 revolutions or the civil war that followed. Although Stravinsky remembered the work as one of his best early works, he could not later recall the music itself. Although searches for the lost score had been made over the years, it was only last year that an alert librarian spotted piles of previously hidden manuscripts in a backroom of the labyrinthine St Petersburg Conservatoire during a major refurbishment of the building. Stravinsky's orchestral parts were saved from the builder's skip and the orchestral score reconstructed.
Music Played
Part 1

Interval

Part 2

Post-concert