Main content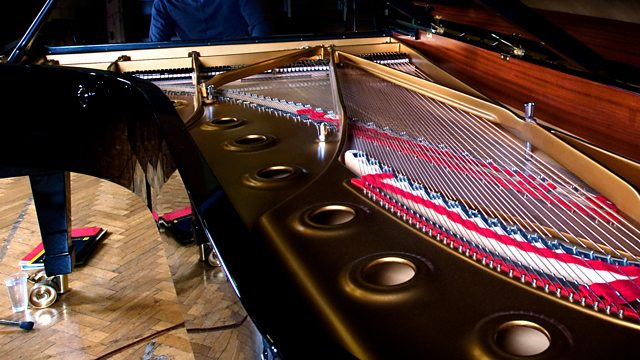 Episode 1
Fiona Talkington presents music performed by Haydn and Schubert performed at the 2016 Vilabertran Schubertiade in Catalonia.
The Schubertiade at the Monastery of Santa Maria de Vilabertran, Catalunya. This week Fiona Talkington presents music by Haydn, Schubert, Brahms and Shostakovich in performances recorded in the Romanesque church of Catalonia's best-preserved medieval monastery. The monastery traces its origins to 1069 and since 1997 its walls have echoed to the sound of chamber music as each year it hosts a prestigious music festival. Among the artists visiting in 2016 were the Casals Quartet, named after Catalonia's famous musical son, the brilliant pianist, Denis Kozhukhin and the rich soprano of Juliana Banse, one of the world's leading lieder singers. And new to the festival was the fresh-voiced young soprano, Anna Lucia Richter who can be heard today in a collection of songs by Schubert.
Presented by Fiona Talkington
Haydn: Keyboard Sonata No. 33 in D, Hob. XVI:24
Denis Kozhukhin (piano)
Schubert: Hoffnung, D.295 (Text: Friedrich von Schiller); Suleika II, D.717 (Text: Marianne von Willemer)
Schubert: 3 songs from Wilhelm Meister, D.877 (Texts by Goethe); Nur wer die Sehnsucht kennt; Heiss mich nicht reden; So lasst mich scheinen .
Anna Lucia Richter (soprano), Michael Gees (piano)
Haydn: String Quartet No. 23 in F minor, Hob. III:35 ('Sun')
Casals Quartet
Schubert: An den Mond, D.259
Anna Lucia Richter (soprano), Michael Gees (piano).
More episodes
Previous
You are at the first episode