Main content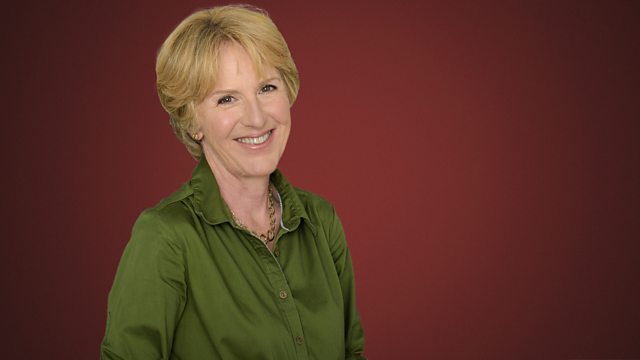 Revenge for the Boundary Wall
Catriona Young presents a concert performance from Warsaw of Zygmunt Noskowski's opera Revenge for the Boundary Wall.
Catriona Young presents a concert performance from Warsaw of Zygmunt Noskowski's opera Revenge for the Boundary Wall.
12:32 AM
Noskowski, Zygmunt [1846-1909]
Zemsta za mur graniczny (Revenge for the Boundary Wall)
Robert Gierlach (Cześnik Raptusiewicz /Cup-Bearer, baritone), Aleksandra Kubas-Kruk (Klara/Cześnik's niece, soprano), Wojtech Gierlach (Rejent Milczek /Notary, bass), Pawel Skaluba (Waclaw/Rejent's Son, tenor), Anna Lubanska (Postolina, mezzo-soprano), Ryszard Minkiewicz (Papkin, tenor), Dariusz Machej (Dyndalski, bass), Polish Radio Chorus, Izabela Polakowska (Chorus Director), Wroclaw Philharmonic Chorus, Agnieszka Franków-Zelazny (Chorus Director), Polish Radio Symphont Orchestra, Lukasz Borowicz (conductor)
2:12 AM
Ibert, Jacques (1890-1962)
Little Suite in 15 pictures
Adam Fellegi (piano)
2:31 AM
Sullivan, (Sir) Arthur (1842-1900)
Symphony in E major 'Irish'
BBC Philharmonic, Richard Hickox (conductor)
3:07 AM
Brahms, Johannes (1833-1897)
Piano Quartet No.1 in G minor, Op.25
Rian de Waal (piano), Joan Berkhemer (violin), Michel Samson (viola), Nadia David (cello)
3:47 AM
Gabrieli, Giovanni (c.1553-1612)
Exaudi me
Danish National Radio Chorus, Copenhagen Cornetts & Sackbutts, Lars Baunkilde (violone), Soren Christian Vestergaard (organ), Bo Holten (conductor)
3:53 AM
Ferrabosco, Alfonso (c1578-1628)
Pavan and Fantasie
Nigel North (lute)
4:01 AM
Pezel, Johann Christoph (1639-1694)
Four Intradas
Hungarian Brass Ensemble
4:08 AM
Wirén, Dag (1905-1986)
Sonatina for piano, Op.25
Niklas Sivelöv (piano)
4:15 AM
Willaert, Adrian (c.1490-1562)
A la fontaine du prez
Amsterdam Loeki Stardust Quartet
4:21 AM
Haapalainen, Väinö (1893-1945)
Lemminkainen Overture (1925)
Finnish Radio Symphony Orchestra, Atso Almila (conductor)
4:31 AM
Mozart, Wolfgang Amadeus (1756-1791)
Adagio and Fugue in C minor, K.546
Risør Festival Strings
4:38 AM
Chopin, Frédéric (1810-1849)
Scherzo No.2 in B flat minor, Op.31
Alex Slobodyanik (piano)
4:49 AM
Moniuszko, Stanislaw (1819-1872)
From 4 Choral Songs: Kozak ('The Cossack'), Wedrowna ptaszyna ('Little Wandering Bird')
Polish Radio Choir, Marek Kluza (Director)
4:57 AM
Wieniawski, Henryk (1835-1880)
Légende, Op.17, for violin & piano
Slawomir Tomasik (violin), Izabela Tomasik (piano)
5:06 AM
Albicastro, Henricus (fl.1700-06)
Concerto a 4, Op.7 No.2
Ensemble 415, Chiara Banchini (violin & director)
5:14 AM
Forqueray, Antoine (1672-1745), arr. Jean Baptiste Forqueray (1699-1782)
Harpsichord suites from 'Pièces de clavecin' 1747: La Forqueray & La Couperin - from Suite No.1 in D minor; La Rameau - from Suite No. 5 in C minor; La Leclair - from Suite No.2 in G major
Kati Hämäläinen (harpsichord)
5:30 AM
Grieg, Edvard Hagerup [1843-1907]
Violin Sonata No.3 in C minor, Op.45
Julian Rachlin (violin), Leif Ove Andsnes (piano)
5:54 AM
Cardon, Jean-Baptiste (1760-1803)
Sonata in E flat, Op.7 No.4
Branka Janjanin-Magdalenic (harp)
6:07 AM
Albéniz, Isaac (1860-1909)
Suite española, Op.47
Ilze Graubina (piano).