Main content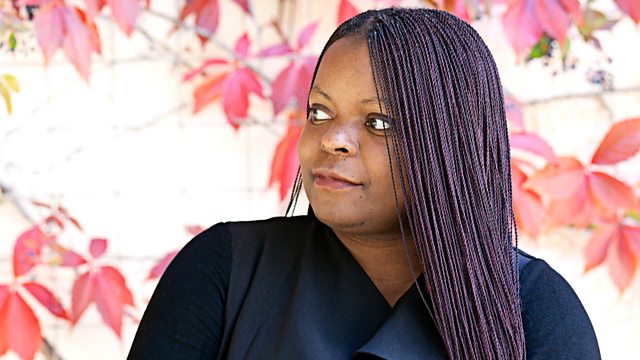 Petina Gappah
Michael Berkeley's guest is Zimbabwean human rights lawyer Petina Gappah. Her musical choices include Verdi, Bob Dylan, Mahler's Piano Quartet in A minor and the Bhundu Boys.
Petina Gappah grew up in Zimbabwe during segregation, when black girls were not thought worthy of education. Despite this, she became a lawyer and was awarded law degrees from the University of Zimbabwe and then Cambridge, and Graz University in Austria. Moving to Geneva, she fought high-profile international cases. But all the time she had a secret life: she woke at 4am every morning to write. Petina Gappah's first short story was published online when she was 37 - and now, only 8 years later, there are two short-story collections, a novel, "The Book of Memory", several translations, with another novel in the pipeline. From the start there has been a sense of a new voice arriving - Gappah's first book won the Guardian First Book Award. Her stories are set in Zimbabwe, and they're about crime and punishment, love and family, in a deeply corrupt and divided society.
In Private Passions, Petina Gappah talks to Michael Berkeley about her childhood and the experiences which gave her such determination and drive. She discusses her determination to translate George Orwell into her first language, Shona, and what "Animal Farm" says to readers in Zimbabwe. She explores too her ambiguous relationship with her homeland, and what she feels about being called "the voice of Zimbabwe". Music choices include Verdi, Bob Dylan, Mahler's Piano Quartet in A Minor, and the Bhundu Boys.
Produced by Elizabeth Burke
A Loftus production for BBC Radio 3.