Main content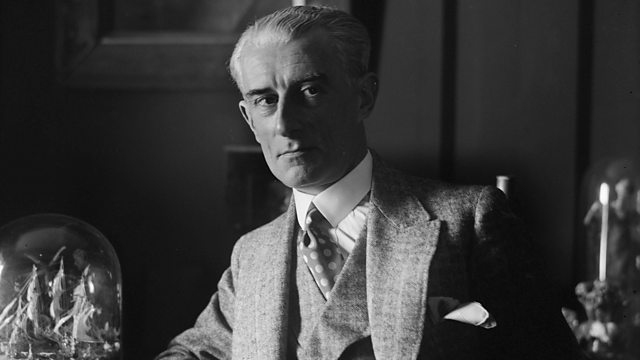 Donald Macleod focuses on the notorious Ravel Affair of 1905, when the composer was passed over for French music's biggest prize, as well as Ravel's relationship with Debussy.
Donald Macleod explores the notorious "Ravel Affair" of 1905, when the composer was passed over for French music's biggest prize. Plus: Ravel's relationship with Debussy.
Ravel is a musical genius ... with an image problem. Thanks to the efforts of Torvill and Dean (not to mention Bo Derek and Dudley Moore), his is a place in popular culture unmatched by any composer of the 20th century. And all for a piece, Boléro, that he joked to friends "had no music in it" ... Compared to his fellow musical "impressionist" Debussy, Ravel's music is sometimes unfairly characterised as rather shallow - all brilliant artifice and sumptuous detail, but no heart. That reputation's not helped by the man himself. Famously private, Ravel projected the image of a rarefied dandy, whilst keeping his own private emotional world a tightly-kept secret. This week, Donald Macleod seeks to break through the shell of this musical enigma to discover the vast depths beneath.
In the early years of the first decade of the 20th century, Ravel cultivated a reputation as French music's most talented - and fashionably-dressed - young composer, as he divided his time between the Paris Conservatoire and the boutiques of the Grands Boulevards. Yet his failure to win the Prix de Rome - the most prestigious prize in French music - scandalised France's musical establishment. Donald Macleod takes up the story, and explores the composer's relationship with his closest musical rival, Claude Debussy.
Lonlon (after Ravel's Bolero)
Angelique Kidjo, vocals
Jeux d'eaux
Bernard Chamayou, piano
String Quartet in F major
Dante Quartet
Introduction and Allegro
Melos Ensemble.