Main content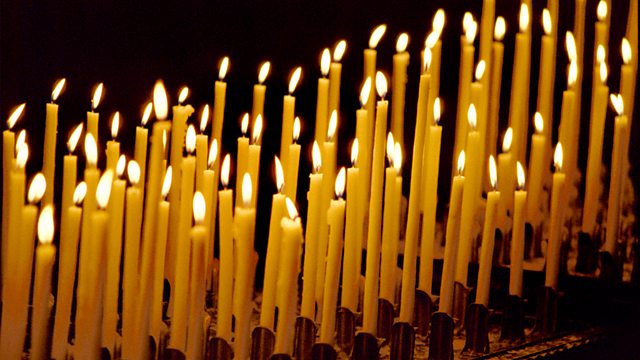 03/02/2017
A reading and a reflection to start the day with the Rev'd Mary Stallard, Director of the St Giles Religious Education Centre, Wrexham.
Script:
Good Morning. Buddy Holly's death in a plane crash, aged just 22 on this day in 1959, was the inspiration behind, Don Mclean's iconic song "American Pie."  He described it as "the day the music died" expressing the sharp pain and tragedy of that particular loss: 
It's fascinating to me how we can feel a surprising connection with celebrities, even though their real lives may be remote from our own. Sadness and loss at the news of their death can somehow resonate with our own experiences of grief or failure. At the time of his death, Buddy Holly was a rising star who'd achieved an amazing amount in a very short career. Many must have been left wondering what more he would have accomplished if he'd lived on. 
But of course the music didn't die and Buddy Holly's legacy has continued to inspire succeeding generations of musicians and music lovers. His life was, far too short; but look at what he gave to the world.  And the way in which his music has lived on, perhaps points to a mystery often discovered in music which can have an immense power to reach across the ages and beyond boundaries.
I think it's no accident that many of those who've tried to describe eternity, over the centuries have spoken of music as God's gift or as the language of heaven. There's the hope in this imagery that we're surrounded not just by a multitude of memories but by what the Bible describes as "a great cloud of witnesses" – those who somewhere, beyond this world, still point to a music that continues and a hope that never ends.
Lover of souls, you hear all our desires and the songs and laments of every heart. Be present to all who are sad or grieving today and fill each of us with the hope, peace and harmony of ever-lasting love. Amen.