Main content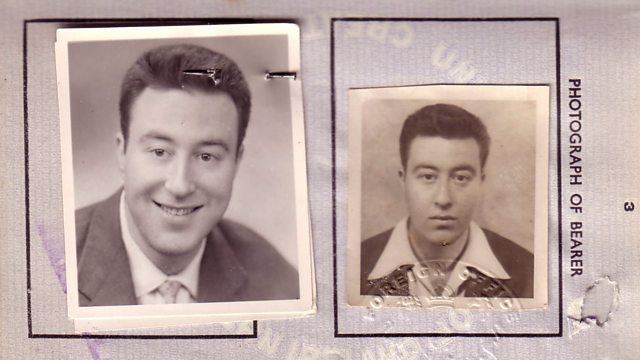 Nick Luscombe with a Basil Kirchin tribute
Nick Luscombe pays tribute to avant-garde drummer and composer Basil Kirchin, introducing some of his words and selected music from his catalogue. Plus music by fans of Kirchin.
Nick Luscombe pays tribute to avant-garde musical genius, Basil Kirchin by showcasing some of his words and selected gems from his catalogue.
Born in 1927, Basil Kirchin was an elusive and enigmatic pioneer of British music. Originally a drummer inspired by jazz and mambo, his extraordinary musical journey included swing, rock'n'roll, film score, and pop songwriting, before he retreated to Hull, where he created experimental sonic landscapes that still challenge convention, until his death in 2005.
Mind on the Run: The Basil Kirchin Story, a celebration of the forgotten genius, takes place at Hull City Hall from 17 until 19 February as part of the UK City of Culture 2017 celebrations. On tonight's Late Junction Nick digs out some of his most amazing and overlooked music, and plays clips from a previously unheard interview, recorded by Jonny Trunk a few months before Kirchin's passing.
Plus, hear music by fans of Basil, from Broadcast to Brian Eno, who described his hero as "a founding father of ambient".
Produced by Jack Howson for Reduced Listening.
Last on
Late Junction unearths some little-known facts about the composer's remarkable life ...

Matthew Sweet explores music, art and drama in Hull, the city where he grew up.
Music Played
Sex Swing

Nighttime Worker

Sex Swing.
Self-released.

Basil Kirchin

Silicon Chip

Silicon Chip.
Trunk Records.

Jana Irmert

bagful

End Of Absence.
Fabrique Records.

HAU

werte .. (feat. Christoph Berg, Henning Schmiedt & Danny Norbury)

Underneath - Soundtrack Made For Torse.
10.

Alsarah & The Nubatones

Ya Watan

Manara.
Wonderwheel Recordings.
8.

Carlo Mombelli

In Between I'll Eat Dark Chocolate

Stories.
Instinct Africaine.
5.

Broadcast

Minim

Haha Sound.
Warp Records.
6.

Brian Eno

Sample music from Reflection app

The Ivor and Basil Kirchin Band

Stone Age Mambo

Gotta Be This Or That.
Vocalion.

Basil Kirchin

Primitive London 5

Primitive London.
Trunk Records.

Basil Kirchin

Part 4 Evolution

Worlds Within Worlds.
Island Records.

Basil Kirchin

Silicon Sessions 1

Silicon Chip.
Trunk Records.

Basil Kirchin

&

Danny Shackleton

Days Work (1)

Specifics 14 - The Nature Of Percussion Vol 2.
Music House.

Basil Kirchin

Concept Suite 'Secret Conversations Between Instruments'

Particles.
Trunk Records.

Basil Kirchin

Once Upon A Time (Excerpt)

Sean O'Hagan

Basil Pelynne

Mind on the Run: The Basil Kirchin Story.
Hull City Of Culture 2017.

Mica Levi

RidingThrough Drinking Harpo Dine

Performer: Eliza McCarthy.

Nick Cave

&

Warren Ellis

Life On Mars

Mars: Original Series Soundtrack.
Milan.

Ulrich Schnauss

&

Jonas Munk

Intervention: Stjerner

Passage.
Banquet Records.

La Qualia

5am (feat. Toby Jones)

Endon

Just Like Everybody

René Costy

&

Janko Nilović

Strange Dream

Alexis Taylor

&

Beatrice Dillon

Crying In The Chapel

Listen With(out) Piano.
Moshi Moshi.

Pillow Person

On Your Way
Broadcast