Main content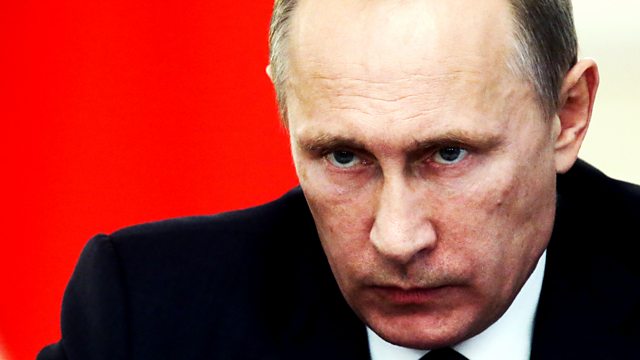 The Pull of Putin
Documentary. Tim Whewell asks why populist politicians across the west want warmer relations with Russia.
Why do populist politicians across the West want warmer relations with Russia? Are they just Kremlin agents? Or are they tapping into a growing desire to find common cause with Moscow - and end East-West tension? Tim Whewell travels from Russia to America and across Europe to unravel the many different strands of pro-Moscow thinking, and offer a provocative analysis which challenges conventional thinking about the relationship between Russia and the West.
Donald Trump is just one of a new breed of Western politicians who want warmer relations with Vladimir Putin. Most Western experts say that's dangerous: an aggressive Russia is plotting to divide and weaken the West. But Trump and others seem to have tapped into a popular desire to reduce tension and discover what Moscow and the West have in common. Could Moscow now lead a "Conservative International", promoting traditional social values and national sovereignty around the world? On the right, some see Russia as a spiritual beacon. Others, both on the right and left, simply think the threat from the East is much exaggerated - and are warming to Russia as a protest against the Western establishment. Maybe it's time for a new way of understanding relations between the old superpowers.
Last on
Lucy Ash explores maskirovka, the Russia strategy of military deception.

What is Liberalism? And did it die in 2016 as both left and right wing media claim?
Broadcasts