Main content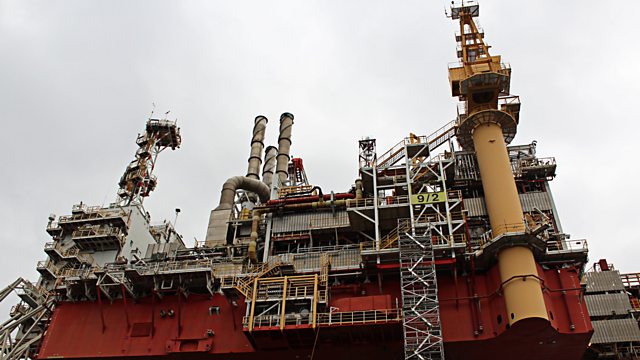 Rig Retirement
The £50 billion cost of decommissioning old oil and gas platforms in the North Sea falls in part to the taxpayer. Tom Heap asks if there are better environmental options.
As many of the oil and gas platforms in the North Sea come to the end of their useful life, they're due to be decommissioned - sealed off, cleaned up and taken apart. The cost of this has been estimated to around £50bn and much of this will be footed by the taxpayer due to the tax breaks offered. But are there alternative solutions which might benefit the environment more?
Tom Heap has exclusive access to an onshore decommissioning facility in Norway to which an oil platform has just been transported whole in a 'single lift'. He investigates the clean up process and asks how easily the sea floor can be returned to its natural state. He investigates if the alternatives are worth considering - could cleaning them up and leaving them in place actually form a sanctuary for marine and wildlife and allow the billions saved to be invested into environmental issues instead?
Produced by Anne-Marie Bullock.
Last on
Broadcasts

Featured in...
A collection of radio programmes looking at our impact on the oceans.
What do you do with a worn-out oil rig?
What has happened to the world's coral?