Main content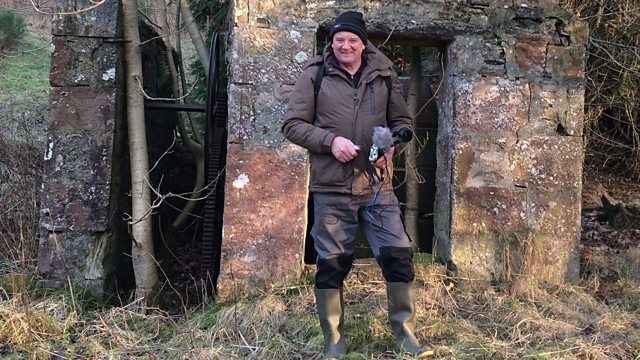 11/02/2017
Euan McIlwraith talks to Hugh Campbell Adamson from Stracathro fisheries and Andrew McCornick, new president of the National Farmers Union of Scotland.
Earlier this week Scottish Environment Secretary Roseanna Cunningham announced proposals to overhaul the structure and remit of District Salmon Fishery Boards will not be taken forward. Her decision follows on from a consultation on the Scottish Government's proposed wild fisheries bill. To find out what this means for boards and river users, Euan speaks to Hugh Campbell Adamson from Stracathro fisheries.
This has been a big week for the National Farmers Union of Scotland. On Monday their AGM and conference kicked off in Glasgow and on Tuesday they elected a new President and vice presidential team. Andrew McCornick from Dumfries replaces Allan Bowie in the president's chair while Martin Kennedy and Gary Mitchell take on the roles of vice chairs. Euan caught up with Andrew on Tuesday shortly after his election and asked him about the challenges he will face in the year ahead.
At Perth College a unique course focusing on outdoor education and learning is about to start in September and if you'd like to apply, the time to do so is now. Dave Girling is the programme leader and he explains to Mark what this brand new course entails.
We're not live from the carpark this weekend, the programme has been recorded out at the Muir of Dinnet Nature Reserve near Ballater. It's a pretty interesting place and Aberdeenshire Council Ranger Helen Rowe came along to show us around.
Hanna Tuulikki is an artist, composer and singer based in Edinburgh. We first came across her a couple of years ago when she was working on a bird song project. Hanna's now turned her attention to ballads and Mark met her in Fyvie, the scene of the ballad she's researching just now, The Mill O' Tifty's Annie.
When you think about red squirrels you probably imagine cute wee creatures scampering up trees. They do spend some of their time scampering but on occasion their behaviour can be far from cute. As Mark found out from Diana Spencer when he visited Haddo Country Park in Aberdeenshire.
Pitlochry Dam and salmon ladder are major tourist attractions for the Perthshire town. At the end of last month, a brand new visitor centre for the dam opened. Gillian O'Reilly, Head of Heritage for SSE showed Mark around.
This week's soundscape features the burbling waters of the Burn O'Vat at Muir of Dinnet.