Main content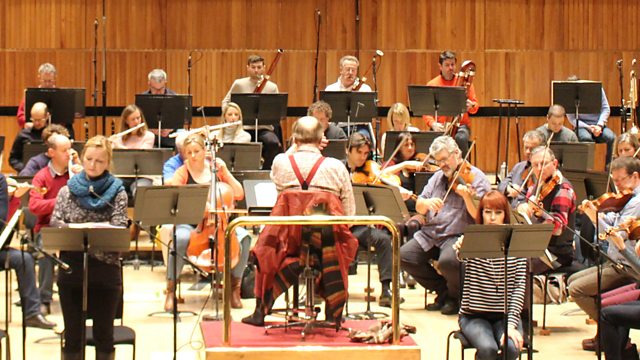 Haydn's The Creation
From the Royal Festival Hall in London, Sara Mohr-Pietsch presents the London Philharmonic Orchestra in performance of Haydn's oratorio The Creation, conducted by Roger Norrington.
Sara Mohr-Pietsch presents the London Philharmonic's performance of Haydn's Creation, conducted by Sir Roger Norrington.
Recorded at the Royal Festival Hall, London.
Haydn: The Creation
Lucy Crowe (soprano)
Thomas Hobbs (tenor)
Christopher Maltman (baritone)
London Philharmonic Choir
London Philharmonic Orchestra
Roger Norrington (conductor)
As part of the 'Belief and Beyond Belief' season at London's Southbank, Sir Roger Norrington brings all his experience and energy to Joseph Haydn's choral masterpiece. Haydn once said that when he thought of God he could write only cheerful music. So imagine the exuberance, the freshness and the pure joy that he brings to the story of the Creation. With its roof-raising choruses, bubbling melodies and glowing colours, The Creation is one of the most life-affirming and generous two hours of music ever written.
Music Played
Part 1

Interval

Part 2

Post-concert