Main content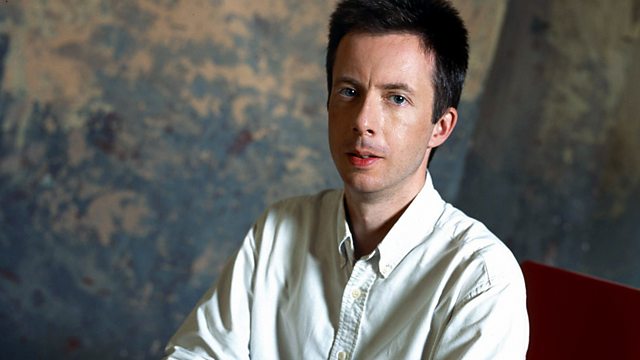 John Eliot Gardiner conducts Bach's St Matthew Passion
John Shea presents a performance of Bach's St Matthew Passion given by the Monteverdi Choir and English Baroque Soloists given at the 2016 Klarafestival in Belgium.
John Shea presents a performance of Bach's St Matthew Passion with the Monteverdi Choir and English Baroque Soloists conducted by John Eliot Gardiner, recorded at the 2016 KlaraFestival in Belgium.
12:31 AM
Bach, Johann Sebastian [1685-1750]
Matthauspassion BWV 244
Mark Padmore (tenor): Evangelist, Stephan Loges (bass-baritone): Christ, Hannah Morrison (soprano), Esther Brazil (soprano), Clare Wilkinson (contralto), Reginald L. Mobley (alto), Eleanor Minney (contralto), Gareth Treseder (tenor), Alex Ashworth (bass), Jonathan Sells (bass), Nicholas Mogg (bass), Netherlands Youth Choir, Monteverdi Choir, English Baroque Soloists, John Eliot Gardiner (conductor)
3:16 AM
Debussy, Claude [1862-1918]
Images - set 1 for piano
Daniil Trifonov (piano)
3:30 AM
Locatelli, Pietro Antonio (1695-1764)
Violin Sonata in D major, Op 8 No 2, from 'X Sonate' (Amsterdam, 1744)
Gottfried von der Goltz (violin), Torsten Johann (harpsichord and positive organ), Lee Santana (theorbo)
3:41 AM
Goossens, Eugene [1893-1962]
Fantasy for nine wind instrument, Op 36
Janet Webb (flute), Guy Henderson (oboe), Lawrence Dobell and Christopher Tingay (clarinets), Daniel Mendelow (trumpet), Clarence Mellor (horn), John Cran, Fiona McNamara (bassoons)
3:52 AM
Schubert, Franz (1797-1828)
Trio in E flat major for piano and strings, D897, 'Notturno'
Grieg Trio
4:02 AM
Gallot, Jacques (1620-ca.1698)
Pièces de luth in F minor
Konrad Junghänel (lute)
4:13 AM
Beethoven, Ludwig van (1770 -1827)
Rondo a capriccio in G major, Op.129, 'Rage over a lost penny'
Pavel Kolesnikov (Piano)
4:19 AM
Bach, Carl Philipp Emanuel (1714-1788)
Symphony in B flat major, Wq.182 no 2
Concerto Copenhagen, Lars Ulrik Mortensen (conductor)
4:31 AM
Morawetz, Oskar (1917-2007)
Overture on a Fairy Tale
Edmonton Symphony Orchestra, Uri Mayer (conductor)
4:42 AM
Bach, Johann Sebastian (1685-1750)
Praeludium and Fughetta in G major, BWV 902
Andreas Staier (harpsichord)
4:52 AM
Parry, Sir Charles Hubert Hastings [1848-1918]
Lord, let me know mine end (from Songs of Farewell)
BBC Singers, Stephen Cleobury (conductor)
5:03 AM
Beethoven, Ludwig van [1770 -1827]
2 Sonatinas for mandolin: C minor WoO 43/1 and C major WoW 44/1
Avi Avital (mandolin), Shalev Ad-El (harpsichord)
5:11 AM
Purcell, Henry (1659-1695)
Sonata No 6 in G minor, for 2 violins and continuo, Z807
Il Tempo Ensemble
5:18 AM
Albrecht, Alexander (1885-1958)
Quintet for piano, flute, oboe, clarinet and bassoon, Op.6 (1913)
Pavol Kovác (piano), Bratislava Wind Quintet
5:27 AM
Chaminade, Cécile (1857-1944)
Automne Op 35 No 2
Valerie Tryon (piano)
5:34 AM
Boieldieu, Adrien (1775-1834)
Harp Concerto in C major
Suzanna Klintcharova (harp), Sofia Philharmonic Orchestra, Dimitar Manolov (conductor)
5:55 AM
Rosenmuller, Johann (c.1619-1684)
Sinfonia Quinta
Tafelmusik Baroque Soloists
6:06 AM
Saint-Saëns, Camille (1835-1921)
Le carnaval des animaux (for flute, clarinet, glockenspiel, xylophone, 2 pianos, string quartet and double bass)
The Festival Ensemble of the Festival of the Sound, James Campbell (director).