Main content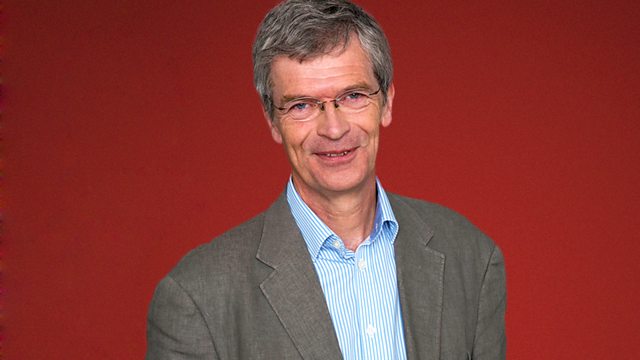 11/02/2017
Alyn Shipton with your requests for jazz from all periods and in all styles - instrumental, vocal or experimental
e-mail your requests to jazz.record.requests@bbc.co.uk.
Performers:
Artist  Eddie Condon
Title  When the Saints Go Marching in
Composer trad
Album  Eddie Condon and his Dixileand All Stars
Label  Allegro
Number  791 Side B Track 1
Duration  3.58
Performers: Buck Clayton, t; Vic Dickenson, tb; Pee Wee Russell, cl; Bud Freeman, ts; Lou Carter, p; Everett Barksdale, g; Arvell Shaw, b; Jo Jones, d. Eddie Condon and Ralph Stein, dir.1960.

Artist  Petula Clark
Title  Darn That Dream
Composer Van Heusen / DeLange arr Billy May
Album  Petula Clark in Hollywood
Label  Pye
Number  18039 Side A Track 2
Duration  3.10
Performers: Petula Clark and the Billy May Orchestra, 1959.

Artist  Bill Evans and Jim Hall
Title  My Funny Valentine
Composer Ridgers / Hart
Album  Undercurrent
Label  Blue Note
Number  15003 Track 1
Duration  5.21
Performers Bill Evans, p; Jim Hall, g. 1962

Artist  Gordon Beck, Tony Oxley, Ron Matthewson, Kenny Wheeler, Stan Sulzmann
Title  Peace Piece
Composer Bill Evans
Album  Seven Steps to Evans
Label  MPS
Number  0068248 Side B Track 3
Duration  5.18
Performers: Gordon Beck, p, arr; Tony Oxley, d;  Ron Matthewson, b;  Kenny Wheeler, t, fh, arr; Stan Sulzmann, ts, fl, arr. 1980.

Artist  Billie Holiday and Lester young
Title  He's Funny That Way
Composer Moret / Whiting
Album  Complete Studio Recordings
Label  Essential Jazz Classics
Number  55683 CD 1 Track 23
Duration  2.42
Performers Buck Clayton, t; Buster Bailey, cl; Lester Y0ung, ts; Claude Thornhill, p; Freddie Green, g; Walter Page, b; Jo Jones, d. 27 Jan 1938.

Artist  Duke Ellington
Title  Naturellement
Composer Ellington
Album  The Duke Box 2
Label  Storyville
Number  108 8617 CD 7 Track 3
Duration  5.46
Performers: Cootie Williams Eddie Preston, Money Johnson, Mercer Ellington, t; Booty Wood, Malcolm Taylor, Chuck Connors, tb; Russell Procope, Norris Turney, Harold Ashby, Paul Gonsalves, Harry Carney, reeds; Wild Bill Davis org; Duke Ellington, p; Joe Benjamin, b; Rufus Jones, d. 28 June 1971.

Artist  Lennie Niehaus
Title  You Stepped out of a Dream
Composer Kahn, Brown
Album  The Quintet Vol 1
Label  Contemporary
Number  2513 Side B track 1
Duration  2.38
Performers: Lennie Niehaus, as; Jack Montrose, ts; Bob Gordon, bars; Monty Budwig, b; Shelly Manne, d. 8 July 1954.

Artist  Sidney Bechet
Title  Blues in Thirds
Composer Hines
Album  Summertime
Label  Marshall Cavendish
Number  Jazz 016 Track 15
Duration  2.54
Performers Sidney Bechet, cl; Earl Hines, p; Baby Dodds, d. 6 Sep 1940.

Artist  Joe Venuti
Title  Runnin' Ragged
Composer Hayton, Venuti, Lang, Trumbauer
Label  Parlophone
Number  R531 Side A
Duration  3.10
Performers Lennie Hayton, p; Joe Venuti, vn; Eddie Lang, g; Frankie Trumbauer, Cmsx, bassoon. 18 Oct 1929.

Artist  Nat Adderley
Title  Work Song
Composer Nat Adderley
Album  Work Song
Label  Riverside
Number  08880072305069 Track 1
Duration  4.15
Performers Nat Adderley, c; Wes Montgomery, g; Sam Jones cello; Bobby Timmons, p; Percy Heath, b; Louis Hayes, d. Jan 1960.

Artist  Township Express
Title  Fishbone (Ithambo Lenyoka)
Album  Fishbone
Label  Jika
Number  JK005 Track 1
Duration  6.30
Performers include Pinise Saul v; Lucky Ranku, g. 1998.

Artist  John Colrrane
Title  Olé
Composer Coltrane
Album  Heavyweight Champion
Label  Rhino
Number 8122796427 CD 6 Track 4
Duration  final 6.00 or so, to fit.
Performers John Coltrane, ss; Eric Dolphy, fl; Freddie Hubbard, t; McCoy Tyner, p; Reggie Workman, Art Davis, b; Elvin Jones, d. 25 May 1961.