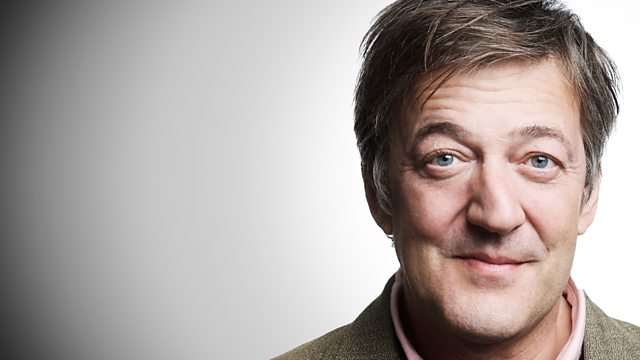 The Story of Oh!
Stephen Fry with a story of sounds . From the involuntary sounds people make - Oh! Ah! Mmmm, Ooops - to some of our favourite onomatopoeia - Bang!, crash, Kapow! and tinkle.
Ummm!, Phht and Yipee! are, strictly speaking, interjections not words. But, if Oh! is an involuntary noise humans make rather than a word, isn't that also a kind of onomatopoeia? According to linguist Richard Ogden, reader in phonetics and linguistics at the University of York, interjections like Oh! and onomatopoeia like Kapow! are linked on a sliding scale.
Stephen tries to look at this practically by talking to comedian Spencer Jones who communicates on stage almost entirely using an extraordinary repertoire of crazy noises and interjections. He explains why these sounds create intimacy and warm humour.
But our story of Oh! is also about language imitating non human sound and the beauty of onomatopoeia - words like cuckoo, tinkle and plop. Stephen talks to graphic novelist and Watchmen artist Dave Gibbons about the specialised lexicon of onomatopoeia in comic book and graphic art work, and about the odd games graphic artists play when they're developing new fillings for speech bubbles.
But how does our story of Oh! translate into other languages? Why is foreign onomatopoeia different to English onomatopoeia if both are mimicking the same sound? We hear from Professor Catherine Laing and from illustrator James Chapman about onomatopoeia in Korean, Spanish and Japanese. It's one of the most remarkable features of comparing foreign languages to our own - we're hearing exactly the same sound but producing wildly different interpretations of the words to represent those sounds.
A Testbed production for BBC Radio 4.
Last on