Main content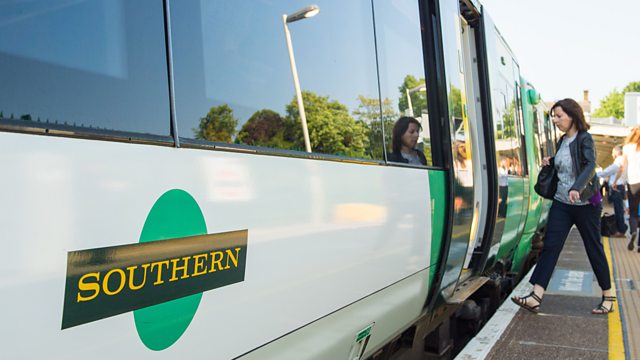 Is It Time to Renationalise the Railways?
Bringing railways back into public ownership is popular with voters - but would it actually make an improvement? David Aaronovitch and guests discuss.
Bringing Britain's railways back into public ownership is a popular idea with passengers - but would it really make any improvements to service?
Renationalisation of the railways is official Labour party policy. Polls suggest a majority of voters favour it too - and that was the case before the recent problems with Southern Rail.
With the help of the Conservative former transport minister Michael Portillo, David Aaronovitch explores the history of British railway ownership, asks whether it's possible to make the privatised system work and finds out how a future government might go about bringing the railways back into public ownership.
Contributors:
Louise Ellman, Labour MP for Liverpool Riverside and Chair, Transport Select Committee
Laurie Macfarlane, Economist, New Economics Foundation
Michael Portillo, former Conservative Minister of State for Transport
Michael Schabas, railways consultant
Christian Wolmar, railways historian and journalist
Producer: Phil Kemp
Research: Sam Bright.
Last on
Is building roads and bridges the best way to solve our economic woes?

The government has delayed a proposed nuclear power station. What choices lie ahead?
Broadcast