Main content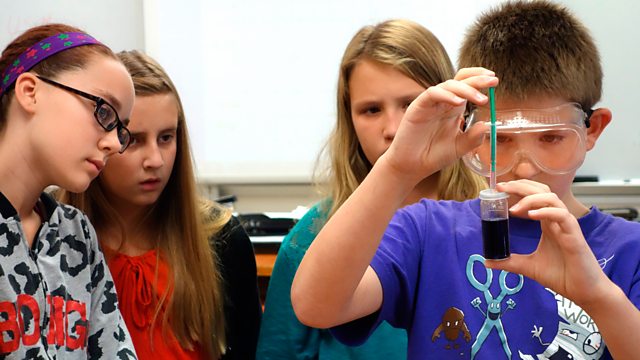 Training loans, Children's science books, Travel insurance
A look at a company that's left hundreds of students in debt and without qualifications. Plus the new wave of children's science novels, and finding travel insurance that pays out.
A company offering adult training has shut down leaving hundreds of students with thousands of pounds of debt and no qualifications. John Frank Training, whose head office was in Preston, received money from the government to provide training courses to adult learners. The students took out loans to pay for training and expected to pay the money back when they started work after the course. They are similar to the loans students use to pay tuition fees at university. We speak to a mature student who's been saddled with an £8,000 loan for a two year course which began in 2015 but ended abruptly last November.
We look at the new science-based children's fiction that's gaining popularity both at home and in the classroom. Novels in this genre have been shortlisted for book prizes and the winner of the Costa Children's Book Award in 2015 was The Lie Tree, a story featuring a lead character with a thirst for science. Our reporter visits a school in East London to find out what nine to eleven year olds make of this new wave of books. We're joined in the studio by Christopher Edge, the author of two science-based books that explore topics like quantum physics, stargazing and space.
One in five of us still travel abroad without insurance. It's a risk because travelling without cover can cost thousands of pounds if things go wrong. We look at some of the reasons why people continue to travel uninsured and ask how you can feel confident that your policy will pay out if you have to make a claim.
Producer: Tara Holmes
Presenter: Winifred Robinson.
Last on
Chapters
Training loans

John Frank Training has shut down, leaving students in debt with no qualification

Duration: 06:18

MOT

Government might allow change MOT requirement for new cars to four years

Duration: 06:55

Autism

ABA, a controversial therapy for autism, should be more available after a judicial review

Duration: 06:58

Travel insurance

Travel insurance is riddled with exclusions says BIBA

Duration: 05:27

Science faction

Science-based fiction for children is gaining popularity in the classroom and at home

Duration: 06:54

Self employed

The number of self-employed people is growing. Why and what are people doing?

Duration: 06:06

Broadcast