Main content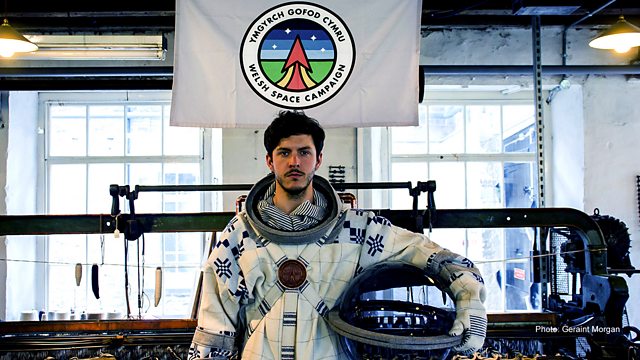 Wales in Space
Emma Wride, a Space Ambassador for Wales, finds the value of thinking big in small communities, through the intriguing work of Hefin Jones, founder of the Welsh Space Campaign.
What would it take to get the Welsh into space? Not as much as you might think, according to Hefin Jones, founder of The Welsh Space Campaign, who wants to prove that space exploration can be achieved by changing the way ordinary people think about their communities.
Emma Wride, a Space Ambassador for Wales finds out if a small ex-mining community in the Rhymney Valley has the capacity to explore outer space and be home to an astronaut training centre.
From the abandoned colliery deep enough to house scuba training pools for astronauts, to the children from Ystrad Mynach Boys & Girls Club who have come up with their very own Astronaut Training Centre Manifesto. The Welsh Space Campaign launches ordinary people into outer space, by finding a cosmic context for their culture, skills and traditions. As Emma discovers, the key to unlocking that way of thinking is Space, where there are no boundaries.