Main content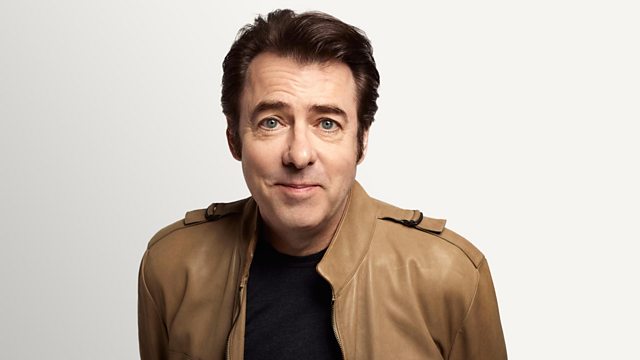 Clothes designer Roland Mouret, Josie Lawrence, director Noel Clarke, artist Luke Jerram and author Peter Wilcox join Jonathan on the Radio 2 Arts Show.
This week on The Radio 2 Arts Show clothes designer, Roland Mouret celebrates 20 years in fashion ahead of London Fashion Week as well as bringing his Buried Treasures. Josie Lawrence discusses absurdist play Amedee ahead of opening night at the Birmingham Rep. Artist, Luke Jerram discusses his latest project in Scunthorpe called Treasured City which challenges the general public to find solid gold artefacts worth £1,000 each hidden in the area - and anyone who finds one gets to keep it. Luke is known worldwide for his public engagement artworks include Play Me, I'm Yours, the globally successful street pianos installation, his giant Park and Slide, where a huge waterslide was installed in Bristol, Sky Orchestra, where hot air balloons are floated over a city to music and most recently Museum of the Moon. Director Noel Clarke and Radio 2's Book Club Fact Not Fiction returns with Greenpeace Captain (a biography of the captain of Rainbow Warrior) with author Peter Wilcox.
Last on
Music Played
Kool & the Gang

Jungle Boogie

The Best Of Cult Fiction (Various).
Virgin.

Ennio Morricone

L'Alibi (Shake n.3)

L'Alibi (Original Motion Picture Soundtrack).
Dagored.
18.

Television

See No Evil

Marquee Moon.
Elektra/Rhino.
1.

Daft Punk

Get Lucky (feat. Pharrell Williams)

(CD Single).
Columbia.
1.

Léo Ferré

C'est Extra

Universal-Island Records Limited.

Patsy Cline

Crazy

Acuff-Rose Opryland Music: 50th Anniv.
Acuff-Rose Opryland.

The Teddy Bears

To Know Him Is To Love Him

Young Love - Sound Of The 60's, Part.
Compact Records.

Soul Train Gang

Soul Train 75'

Dire Straits

Romeo and Juliet

The No.1 Love Album (Various Artists.
Polygram Tv.

Betsy

Lost & Found

(CD Single).
Warner Bros.
001.

Jodie Abacus

She's In Love With The Weekend

(CD Single).
Household.
001.

Wildwood Kin

Dove

Wildwood Kin.
wildwood kin.
3.

Blueprint Blue

You And Me

The Players Association

Turn The Music Up!

Let's Go Disco! (Various Artists).
EMI.

Bobby Byrd

I Know You Got Soul

Trevor Nelson's Soul Nation (Various Artists).
Universal.

James Brown

Funky President (People It's Bad)

Young Disciples

&

Carleen Anderson

Apparently Nothin'

Salt‐N‐Pepa

Whatta Man (feat. En Vogue)

Now 1994 - The Millennium Series.
Now.

Imelda May

Black Tears (feat. Jeff Beck)

Life. Love. Flesh. Blood.
Decca.
002.

Ray Charles

I Wonder Who's Kissing Her Now

Lean On Me: 18 Great Jazz Vocal Recordings.
Proper Records Ltd.
3.
Broadcast