Main content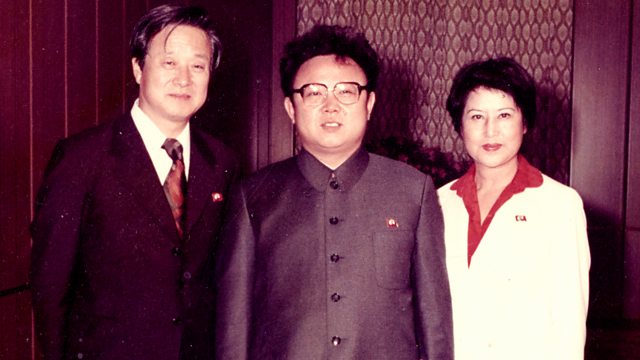 North Korean Kidnap: The Lovers and the Despot
A Storyville documentary: the bizarre story of how North Korea's movie-loving dictator Kim Jong-il arranged for the Hong Kong kidnap of South Korea's leading lady, Choi Eun-hee.
The bizarre and sensational story of the despot who stole a film star. In 1978, North Korea's movie-loving dictator Kim Jong-il arranged for the Hong Kong kidnap of South Korea's leading lady, Choi Eun-hee. Choi had left South Korea in search of a new start. Her marriage to Shin Sang-ok, her long-term collaborator and one of the country's most successful filmmakers, had collapsed when Choi found out about his affair and second family with a younger actress.
After her disappearance Shin, retracing her last known steps, also fell into the hands of Kim's kidnappers. Kim Jong-il had his prize. The golden couple of Korean cinema made movies at his command for seven years until, on a trip to Vienna, they eluded their minders and made a break for the American Embassy.
Directors Robert Cannan and Ross Adam answer the Storyville Q&A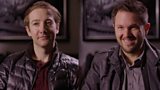 What is more important, story or character?
It depends on the film, both are important of course. But what is essential is to elicit some kind of meaningful truth from either.

What made you first want to explore the subject?
We were drawn to Choi and Shin's bizarre story of kidnap but also fascinated by North Korea, an awkward relic of the Cold War and also a truly chilling example of the effects of total media control - one which shows how humanity can be coerced or brainwashed on a mass scale, through the sheer power of myth-making and storytelling.

How long did it take to get the film off the ground?
A very long time. Partly due to the high level of controversy around the story in South Korea, it took many trips to Seoul to build trust with Choi as well as her family and representatives. Persistence and charm paid off eventually! It was also a very hard film to finance, with many international locations and some reconstructions (even though these were very limited in budget), and due to the huge amount of research, translations and expensive archive required.

What were you most surprised to learn in the course of production?  
We knew we could get our hands on the secret recording of Shin and Choi's first meeting with Kim Jong-il, but we were hugely surprised to discover many more hours of covertly taped conversations with Kim and even more importantly,  a recording of Shin whispering his story whilst still under North Korean guard and thinking of escape. We only wish this was available and translated earlier in the edit process, as this and the other recordings of Kim Jong-il provided a structural framework for the film which had been lacking up until this point, with only one of our three main characters alive and possible to interview.

What have been the differences in reception to the film in countries it has now travelled to?
It seems to have garnered the most attention in the US, perhaps partly because North Korea is so present in the news there, with their direct military involvement in the stand-off. The film also made primetime news in South Korea for obvious reasons. We screened at a festival in St Petersburg with a Q&A and it was interesting to hear the opinions of some people who had lived through the Soviet system and in particular had been exposed to its propaganda. A few people were adamant that the American sources in our film should not be trusted and argued that we had been too harsh on Kim and North Korea. However, as we pointed out, some responses in the US felt we had been too soft in our portrayal and not detailed enough on human rights abuses. We tried to be as honest as possible in telling our particular characters' stories, but a nuanced approach is never going to be appreciated by everyone.

Which documentary has most inspired you?
Too many to mention, but to pick a Storyville documentary, we both regard Little Dieter Needs to Fly as one of the finest films ever made. It is also a perfect example of a documentary with a strong story and character - and it being Herzog, one with a very clear sense of authorship.

Favourite Website/blog?
cinephiliabeyond.org is a good and seemingly underappreciated resource. Of course, BBC iplayer is great for watching documentaries!

Person you'd most like to interview (living or dead?)
Rasputin.

Best piece of filmmaking advice you've ever been given?
If you truly believe in the idea, then never give up.

Best piece of filmmaking equipment you can't live without?
A pen. And a credit card.

If money was no object, what is your dream documentary subject?
The first manned mission to Mars. Hopefully the journey time will have been cut down by lift off.

Favourite film of all time?
Too many favourites to mention, but today we'll both pick Barry Lyndon (though could easily be something by Herzog, Lynch, Powell, Hitchcock, Allen or Wilder).

Most difficult access?
As a fairly recent example, we were impressed by Andrew Jarecki's deconstruction of Robert Durst in The Jinx -  persuading him to take part in the first place but also eventually gaining an astonishing revelation on tape.

Best recent read?
It's not the most recent, but we both have been talking about Jonathan Haidt's The Righteous Mind, which goes some way into explaining how people have become so polarised politically.

Credits
| Role | Contributor |
| --- | --- |
| Director | Robert Cannan |
| Director | Ross Adam |