Main content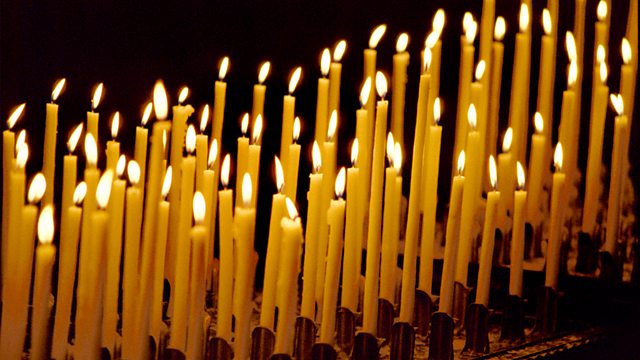 02/02/2017
A reading and a reflection to start the day with the Rev'd Mary Stallard, Director of the St Giles Religious Education Centre, Wrexham.
Script:
Good Morning. Today Christians celebrate Candlemas or the Feast of the Presentation of Christ.
Forty days after his birth, Jesus was taken by his parents to the Temple in Jerusalem where he was recognised by two elderly worshippers. It's a story of a meeting that appears to happen by chance, but it's an encounter where those involved take time to notice one-another.
Mary and Joseph have made a special journey to Jerusalem to fulfil the rituals offering thanksgiving for the safe arrival of their child. Simeon and Anna were both regularly at the Temple and are described in the Gospel as being immersed in their faith. However, it appears that far from being lost in other-worldly devotion, their prayer made them more aware of what was going on around them. They both noticed the holy family and knew straight-away that Jesus was a special child.
Simeon treasured a great hope that he would meet the longed for Messiah before he died and his encounter with the Christ-child empowered him to face his death. He picked him up and uttered the famous words "Lord, now let thy servant depart in peace…" words still offered today as a prayer of comfort for the dying. Simeon sees and recognises Jesus, and both he and Anna have words of affirmation and prayer for Mary and Joseph.
This story used to be remembered in churches with the blessing and distribution of candles as a gift. But perhaps it also serves as a reminder of the importance of offering to others the gift of our total attention, our time, our presence.
Ever-loving God, help us to be fully attentive to others.  May our hearts be open and ready to reach out in trust. And may our lives be a witness to the light and grace that comes through the giving of ourselves.  Amen.