Main content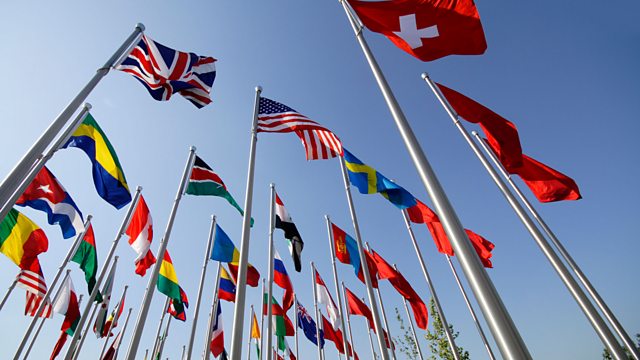 4 Extra Debut. David Rothkopf discovers how modern history has changed the face of diplomacy: learning a new diplomatic etiquette. From 2017.
Professor David Rothkopf speaks to decision makers from Tony Blair to Malcolm Rifkind, and from Zbigniew Brzezinski to General Wes Clark, to chart the rapid and radical transformation of modern diplomacy.
At the heart of each episode is one seminal event or turning point, through which Professor Rothkopf discuss how diplomacy has evolved and - in some cases - lastingly changed.
The Cuban Missile crisis, for example, is a familiar story of brinkmanship but we discover how subsequent accounts of that event were manipulated to create a narrative about strong coercive leadership - one which was not only at odds with the facts but which sent out the wrong messages about the conduct of diplomacy.
We also hear how dancing with the back of a chair honed the diplomatic skills of one of the 19th century's most prominent foreign ministers, and how hot drinks by a log fire in Norway broke the stalemate in middle east negotiations. A former spy reveals how espionage and diplomacy can be frequent if uncomfortable bedfellows.
And finally, we discover how so called twittocracy is replacing conventional etiquette and laying foundations for the invention of a new diplomacy.
A Kati Whitaker production first broadcast on BBC Radio 4 in 2017.
Last on
Broadcasts