Main content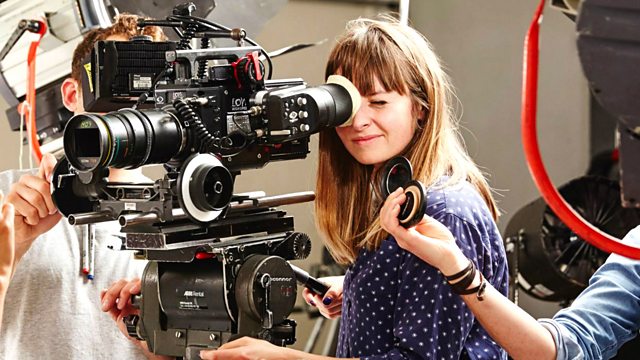 Women cinematographers; Lifelong spousal maintenance payments?
Should there be lifelong maintenance payments? Plus US playwright Kirsten Childs, perinatal anxiety and the shortage of women cinematographers. Presented by Jenni Murray.
The Court of Appeal this week ordered businessman Graham Mills to increase his financial support to his ex-wife, fifteen years after his divorce. It has been reported that he is now calling for a mandatory time bar on maintenance payments after divorce. Baroness Ruth Deech, Crossbench peer in the House of Lords and the family lawyer Marilyn Stowe discuss.
The Bubbly Black Girl Sheds Her Chameleon Skin, currently on stage at Stratford East Theatre, tells the story of Viveca, a young African American girl growing up in the 1960s, amidst the civil rights movement. She wants to be a dancer, but she's faced with the realities of racism and sexism. Playwright, Kirsten Childs has written the story, the music and the lyrics.
According to the Royal College of Obstetricians and Gynaecologists, one in five women will develop a mental illness during the perinatal period, so that's while you're pregnant or in the year after birth. But were you aware of perinatal anxiety? We hear from three women in Edinburgh, who suffer from the condition, about the impact it's had on their lives. Jenni talks to Sarah Wheatley a counsellor and therapist, about how new mums can distinguish feeling a bit anxious in the early days of parenting and something more serious, and what they can do about it.
We know that women in the film industry are underrepresented behind the camera. Besides the small number of directors gaining recognition, in the Academy Award's 89-year history, a woman has never been nominated for best cinematography, making it the only Oscars category that has only ever honoured men. Jenni speaks to two women who work as cinematographers; Vanessa Whyte, co-founder of Illuminatrix - a collective of female cinematographers and Kate Reid who has worked on shows such as Call the Midwife and Uncle.
Presenter: Jenni Murray
Producer: Kirsty Starkey
Interviewed Guest: Baroness Ruth Deech
Interviewed Guest: Marilyn Stowe
Interviewed Guest: Kirsten Childs
Interviewed Guest: Sarah Wheatley
Interviewed Guest: Vanessa Whyte
Interviewed Guest: Kate Reid.
Last on
PERINATAL ANXIETY
Juno Perinatal Mental Health Support was founded in February 2015 by a group of mums in Edinburgh who all have personal experience of perinatal mental health difficulties.
Pandas Foundation gives support to people coping with Pre and Postnatal Mental Illnesses, as well as their families, friends and carers.
Credits
| Role | Contributor |
| --- | --- |
| Presenter | Jenni Murray |
| Producer | Kirsty Starkey |
| Interviewed Guest | Ruth Deech |
| Interviewed Guest | Marilyn Stowe |
| Interviewed Guest | Kirsten Childs |
| Interviewed Guest | Sarah Wheatley |
| Interviewed Guest | Vanessa Whyte |
| Interviewed Guest | Kate Reid |
Broadcast

Podcast
Women's voices and women's lives - topical conversations to inform, challenge and inspire.