Main content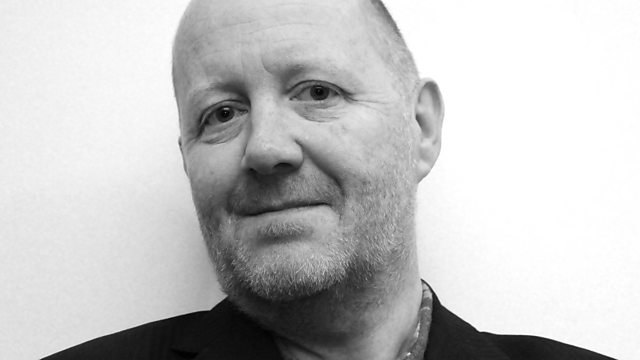 We're Not out of the Woods
Michael Symmons Roberts wonders what we mean when we say we are 'not out of the woods yet' and if being 'out of the woods' is really where we want to be.
Michael Symmons Roberts goes into the depths of the forest to find out the meaning of the cliché "we're not out of the woods yet". From the time we are children, woods and forests are portrayed as places of menace and foreboding, where dangerous creatures like wolves and gruffalos lurk, intent on causing us harm. Normally they are places we want to escape from, but not everyone is so keen to get out.
For authors, poets and composers, the woods can be places of creativity, testing and transformation and a symbol not only of fertility - as it is for DH Lawrence - but also for the very health of a nation, as W.H Auden so powerfully expresses: "This great society is going to smash; They cannot fool us with how fast they go, How much they cost each other and the gods. A culture is no better than its woods."
Modern poetry and music also engage with the symbolism of the woods. We hear from Emily Berry and her beautiful poem Canopy, as well as Alice Oswald's Wood Not Yet Out and - perhaps surprisingly - from rock star Prince, whose song The Cross powerfully captures the emotion of the crucifixion. Roberts revisits the notion that, in literature, it is hard to escape the link between wood and the cross of Christ. He quotes the great Anglo Saxon poem The Dream of the Rood, where the cross itself is the narrator.
Roberts concludes that maybe being in the woods is not all bad. "Like all the richest metaphors...there's something so deep rooted about the woods, the forest, trees as symbols and metaphors that we can't leave them alone... We're not out of the woods yet, but perhaps we don't want to be."
Presenter: Michael Symmons Roberts
Producer: Michael Wakelin
A TBI Media production for BBC Radio 4.
Readings
Title: The Company of Wolves
Author: Angela Carter
Publisher: Victor Gollancz Ltd
Title: The Life of Messiaen
Author: Christopher Philip Dingle
Publisher: Cambridge University Press
Title: Massacre of the Innocents
Author: Michael Symmons Roberts
Publisher: Cape Poetry
Title: Lady Chatterley's Lover
Author: D.H. Lawrence
Publisher: Wordsworth Editions
Title: Bucolics: II. Woods
Author: W.H. Auden
Publisher: Faber & Faber
Title: Wood Not Yet Out
Author: Alice Oswald
Publisher: Faber & Faber
Title: The Dream of Rood
Author: Michael Alexander (trans.)
Publisher: Penguin Classics
Title: East Coker
Author: T.S. Eliot
Publisher: Faber & Faber
Title: Canopy
Author: Emily Berry
Publisher: Faber & Faber