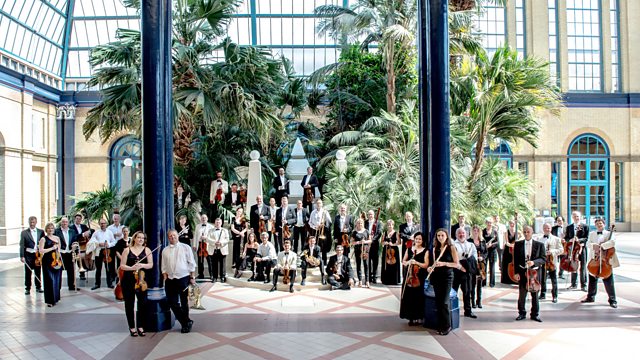 John Williams 85th
Lights, Camera, Action, Music!
As the latest Star Wars film - The Last Jedi - hits the big screen - there's another chance to hear Mark Kermode's 85th birthday tribute to composer John Williams.
A long time ago in a galaxy not so far, far away composer John Williams sat at his grand piano to sketch out ideas for his next film score. He knew little about the subject matter apart from the fact that it was a "spaceship film". His friend Steven Spielberg had recommended him to the film's producer who was called George Lucas. He set to work on the main theme - a blast of discordant brass - a fanfare to herald the start of the film. In later years he said - "I hope I wrote something mysterious, dramatic, and hugely effective". In 2005 the American Film Institute named the soundtrack to Star Wars as the most memorable film score of all time.
On 8th February this great movie maestro celebrates his 85th birthday. He is perhaps the last great maestro who writes big orchestral music for the big screen, continuing a line which has included the likes of Franz Waxman, Erich Korngold and Alfred Newman. He's provided scores for more than 100 films over a career spanning more than 5 decades including a 40 year collaboration with director Steven Spielberg. He has won 5 Oscars, 4 Golden Globes, 7 Baftas and 22 Grammy Awards. He has notched up 50 Academy Award nominations, second only to Walt Disney who achieved 59.
In this special Friday Night is Music Night concert film critic Mark Kermode looks back on John's career and the BBC Concert Orchestra and London Voices conducted by Stephen Bell perform some of his greatest scores including Jaws, Star Wars, Harry Potter, E.T. , Close Encounters of the Third Kind, Indiana Jones and Saving Private Ryan.
There's additional content on the Radio 2 website. It's your chance to hear some of John's greatest film scores in a new way. You can view an interactive video of some of tonight's performances and zoom in on sections of the orchestra to make them louder. Hear the effect of the brass, strings or the percussion in the mix or how the rhythm of the music is used to create tension, fear or drama. It's your chance to balance a 70 piece orchestra!
During tonight's interval British film composer David Arnold talks about writing music for the big screen. Arnold's work includes collaborations with the likes of Bjork, Kaiser Chiefs and Pulp; signature tunes for Little Britain and Sherlock as well as scoring for films Stargate, Independence Day, Godzilla and five James Bond movies.
First broadcast in February this year.
Last on