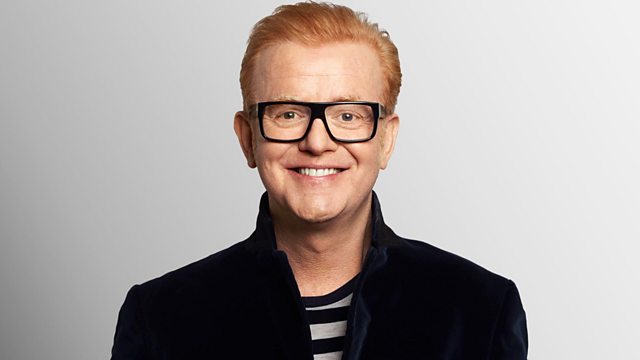 Sharleen Spiteri and Acupuncture
Sharleen Spiteri is live in the studio to give Chris the world exclusive first play of the new Texas single Let's Work It Out and talks about the TFI Friday party that inspired their new music. After discussing acupuncture earlier in the week, Dr Carolyn Rubens joins us and demonstrates how the treatment works on Vassos's leg. Plus, Chris reveals his verdict on Forrest Gump after watching it last night, Vassos speaks to freestyle skier Rowan Cheshire and snowboarder Jenny Jones and we Pause For Thought with Paul Kerensa.
Last on
Pause For Thought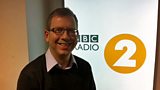 From comedian & Writer Paul Kerensa:
I've had a long pause between thoughts – partly because of my new Christmas present. I got what I asked for! Some got computer games, keeping them in a dark room for the week… I got a new cornea that did exactly the same thing. Without getting icky, the cornea is at the front of the eye – like glasses but… closer.
December 21st was transplant day – perfectly timed, shortest day of the year, nice and dark for my return home. Because you get light-sensitive, which meant plenty of audiobooks – and radio – a quiet Christmas being brought tea and pressies… then squinting into the New Year, letting in the light. Now, forget the audiobooks, I'm reading again – second-hand books, but then, it's a second-hand cornea.
This light sensitivity meant at church, I'd listen eyes-closed to cope with the glare – not because I was asleep. Yet every Bible reading, every sermon, had lights everywhere. The Sermon on the Mount was read: "You are the light of the world!" Thanks… "…Don't light a lamp and put it under a bowl. Put it on its stand, it gives light to everyone… Let your light shine before others, that they may see your good deeds…!" Absolutely, but I'm going to need sunglasses.
As I see it – and I do now see it – my donor is that shining light. My second-hand cornea was first-hand once. Whoever they are, what a generous, brilliant superstar, giving after they've gone.
Then there's my stand-up comedy colleague Jarlath Regan, donating in this lifetime – he gave his kidney to his brother this week. They're thriving; Jarlath has made many sides split – now, generously, it's his turn.
Having that heart to give – maybe one day even our heart – is to shine our lights beyond ourselves, quietly and humbly. Jesus said later on that Mount, "When you give, sound no trumpet." Instead "don't let your left hand know what your right hand is doing" – or your left kidney, or your left cornea.
To any prospective donors, if you don't sound trumpets, perhaps alert your family with a small audible blast, so they know to carry out your wishes. Then our lights may shine on, long after our body's dimmer switches turn down. Whichever shining light signed up and gave me a cornea, I doff my sunglasses to them: to me, they are blinking marvellous.