Main content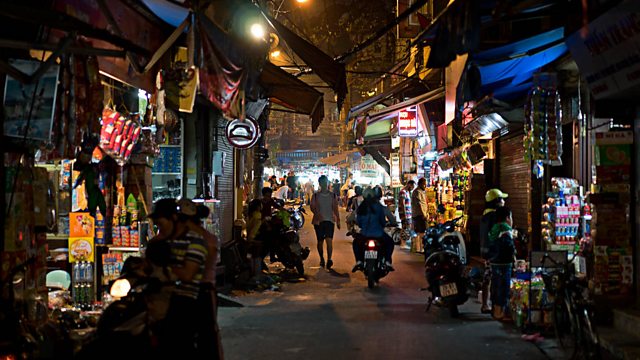 Fiona Talkington with a Sounds of the City Special
Fiona Talkington presents a selection of odes to the city, by Steve Reich, The Art Ensemble of Chicago and singer Lhasa, plus shortwave radio samples from around the world.
Fiona Talkington soundtracks the night with odes to the city. We feature one part of Steve Reich's frenetic City Life composition, an ambient urban soundscape from Brian Eno and German composer Jan Peter Schwalm and a tangle of horns from British jazz band leader Django Bates' album Travel Cartoons for the Blind, as well as snatches of shortwave radio from cities around the world.
Also on the programme we look forward to field recordist Peter Cusack's sounds of Hull on Thursday with a jazz piece selected by one of its former residents, the poet and jazz critic Philip Larkin.
Produced by Alannah Chance for Reduced Listening.