Main content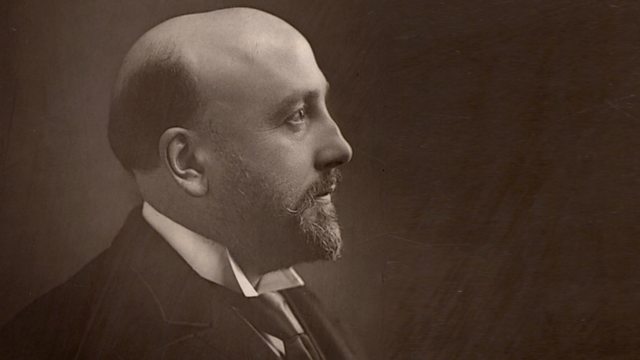 Collaborating with Carl Rosa
Donald Macleod focuses on the success in London and internationally of Mackenzie's opera Colomba, commissioned in 1882 by the Carl Rosa Opera Company.
Mackenzie's opera Colomba is a huge success in London and abroad. Presented by Donald Macleod.
Sir Alexander Mackenzie rose from humble beginnings in Edinburgh, to become not only a celebrated and international composer, but also the Principal of the Royal Academy of Music. Along with Parry and Stanford he was a significant player in the renaissance of British music, and was pivotal in establishing the Associated Board of the Royal Schools of Music. During his career commissions regularly came his way, including concertos, oratorios and operas. He eventually returned to London, after further spells in Edinburgh and Italy, where he remained for the rest of his life, composing and managing the RAM. He was honoured by Queen Victoria for his services to music, and he received the Gold Medal from the Royal Philharmonic Society. During his long career his music was premiered by the likes of Sarasate and the Carl Rosa opera company. W.S Gilbert and Lewis Carroll both approached Mackenzie with collaborative projects in mind, and as a conductor he worked with Tchaikovsky, Dvorak, Liszt, and Saint-Saëns to name only a few.
Alexander Mackenzie was now permanently settled in Florence with his wife and child, but he did make occasional return visits to London and Edinburgh. It was on one of these trips in 1882, that he was startled to find a letter waiting for him offering a commission to write a new opera for the Carl Rosa Opera Company. Mackenzie accepted and the outcome was Colomba, which was premiered a year later with the composer conducting at Drury Lane. It was a great success, and Mackenzie not only found himself being invited to breakfast at 10 Downing Street, but he also conducted another performance in Darmstadt at the court theatre where he was presented with a gold medal by the Grand Duke. Commissions were now regularly coming Mackenzie's way including an oratorio for Norwich, The Rose of Sharon, and for another choral work for Birmingham, although Mackenzie delivered on that occasion a violin concerto instead, which was premiered by Sarasate.
Colomba, Op 28 (Prelude)
Royal Liverpool Philharmonic Orchestra
Douglas Bostock, conductor
The Lord is My Shepherd - excerpt (The Rose of Sharon, Op 30)
Patricia MacMahon, soprano
BBC Scottish Symphony Orchestra
Alan Hazeldine, conductor
Violin Concerto in C sharp minor, Op 32
Malcolm Stewart, violin
Royal Scottish National Orchestra
Vernon Handley, conductor
Piano Quartet in E flat, Op 11 (Finale: Allegro molto e con brio)
The Ames Piano Quartet
Producer Luke Whitlock.