Main content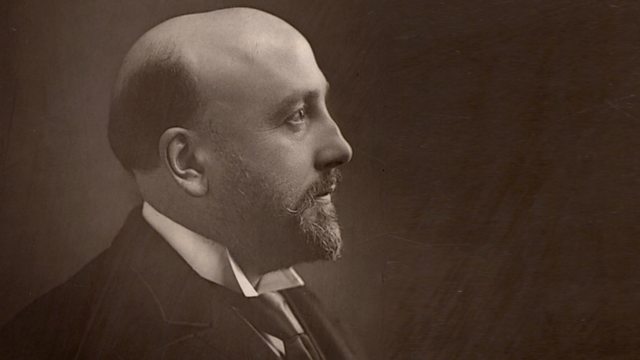 Donald Macleod focuses on Alexander Mackenzie's disobeying his mother in marriage. Including Piano Quartet in E flat; Seven Partsongs (excerpts); Three Songs, Op 17 (excerpts).
Alexander Mackenzie disobeys his mother in marriage, presented by Donald Macleod
Sir Alexander Mackenzie rose from humble beginnings in Edinburgh, to become not only a celebrated and international composer, but also the Principal of the Royal Academy of Music. Along with Parry and Stanford he was a significant player in the renaissance of British music, and was pivotal in establishing the Associated Board of the Royal Schools of Music. During his career commissions regularly came his way, including concertos, oratorios and operas. He eventually returned to London, after further spells in Edinburgh and Italy, where he remained for the rest of his life, composing and managing the RAM. He was honoured by Queen Victoria for his services to music, and he received the Gold Medal from the Royal Philharmonic Society. During his long career his music was premiered by the likes of Sarasate and the Carl Rosa opera company. W.S Gilbert and Lewis Carroll both approached Mackenzie with collaborative projects in mind, and as a conductor he worked with Tchaikovsky, Dvorak, Liszt, and Saint-Saëns to name only a few.
By 1865 Alexander Mackenzie had returned to Edinburgh and was busy as a music teacher, and also conducting a number of choral groups as well. Whilst in Scotland he composed a number of works for the voice, including songs and partsongs. He was also active as a violinist, playing in a quartet he'd founded, and taking on work in Birmingham for Michael Costa's orchestra. Newly composed chamber works such as his Piano Quartet Op 11 were proving popular, not only in Scotland but in London as well. Much to the annoyance of his family, in 1874 he married Mary Malina Burnside, and the newlyweds moved to Darnaway Street in Edinburgh. A few years later under doctor's orders, Mackenzie was forced to take a break from his heavy workload, and so he moved with his wife and child to Florence. It was here that a commission came for his Second Scottish Rhapsody.
Harvest Home (Rustic Scenes, Op 9)
Murray McLachlan, piano
Piano Quartet in E flat, Op 11 (Canzonetta con variazioni)
The Ames Piano Quartet
It is This; The Day of Love; When Spring Begems the Dewy Scene (Seven Partsongs, Op 8)
BBC Singers
Martin Fitzpatrick, conductor
The First Spring; When I am dead (Three Songs, Op 17)
Kathryn Rudge, mezzo-soprano
James Baillieu, piano
Burns (Scottish Rhapsody No 2), Op 24
BBC Scottish Symphony Orchestra
Martyn Brabbins, conductor
Producer Luke Whitlock.