Main content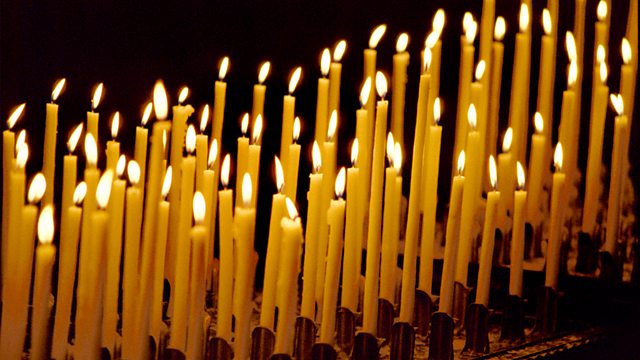 01/02/2017
A reading and a reflection to start the day with the Rev'd Mary Stallard, Director of the St Giles Religious Education Centre, Wrexham.
Script:
Good Morning. It's the first day of spring in the Celtic calendar, and the feast day of St Brigid who, together with Patrick and Columba, is a patron saint of Ireland.
Few facts are clear about this Christian nun and artist who became Abbess of Kildare and died early in the sixth Century. She's believed to have had very humble origins, but to have shown great generosity throughout her life, repeatedly giving away food and possessions to the poor, which, according to tradition, were then miraculously replaced or restored. She's associated with poetry and healers as well as founding places of prayer and learning.
A few years ago I visited Kildare and went to the grand Anglican Cathedral and the formal Catholic Church which bear her name, but more interesting to me was the simple outdoor shrine of St Brigid's Well which is clearly a place of active and popular devotion for modern visitors. In a peaceful garden, with trees and a statue, there were many colourful offerings of beads, necklaces, scarves and bits of cloth, tied or draped onto branches and bushes. Scraps of paper, fluttering in the breeze recorded people's prayers for sick relatives, for the safe delivery of a child, or offering hopes or fears to God. There seemed to be something real, and gently moving about the raw authenticity of the prayers expressed. 
Like the St Brigid's cross – made simply from rushes plaited together there seemed to me, to be there a weaving together of prayer, everyday life and nature that spoke most effectively about hope, life and healing.
God of all, in the springtime of the year as the light grows, renew our trust and help us all to be vibrant signs of your grace and generosity, that we might encourage all those we meet today. Amen.