Main content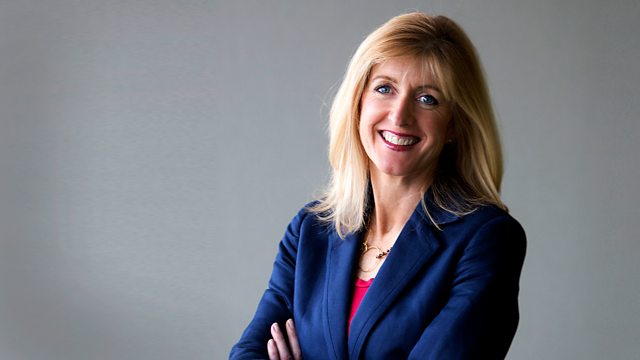 Louise White sits in
Louise White sits in. Parents have been warned against informal discussions about their children at a Glasgow school after reports of offensive language to staff.
Parents have been told not to talk to teachers about their children at a Glasgow primary school, when dropping off or collecting children.
Sandwood Primary in Penilee said there had been a rising number of incidents of family members shouting at staff, or using offensive language.
Whose side are you on? Have we lost respect for our teachers or do parents need more access to discuss their child's progress?
Aaron is just 7 years old and, due to a medical condition, has had rapid onset obesity. So how does his mum feel when members of the public make judgements about his weight gain? We find out more about ROHHAD syndrome - a rare, life-threatening condition that affects 1 in 73 million people - and how you explain to a child when they have a life limiting condition.
Scotland has the highest percentage of ginger people in the world. But what is life like for people with red hair? They're often an easy target for bullies and now my next guest, freelance journalist Stephanie Barnett, is calling for a change in the law to make 'gingerism' illegal.
Kieran Dodds - Photographer who has an ongoing project called 'gingers' and Dr Kate Sang - Associate Professor in Management, Heriot Watt.
A new survey suggests that eight in ten females don't trust their other half to buy clothes for them. So what's going wrong and how can you get it right in the future?
As Rio Ferdinand admits to not properly grieving for his late wife who died in 2015, we explore the impact on you, and your loved ones, if you delay grief.
Fiona Rennie lost her partner, Dr Phillip Gaskell, GP in Forth Valley and Stewart Wilson Chief Exec Cruse Bereavement Care Scotland
The organisers of Ayr Flower Show have announced that 2016 was their last show due to financial problems after bad weather impacted on visitor numbers. What will this mean for the local community and what's the future for other horticultural exhibitions in Scotland?
Last on
Broadcast

BBC Radio Scotland News and Current Affairs Programmes