Main content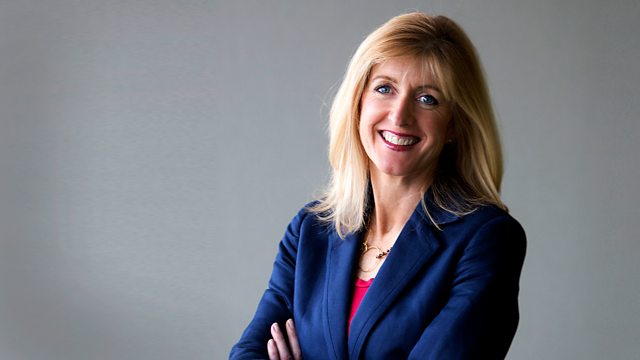 Louise White sits in
The MD of a Scottish property company says that owning your own home has changed from an assumption to a dream - do you agree? Plus how to teach your child to be kind.
The idea everyone should aspire to own their own home was once a cornerstone of Conservative Government's policy from the Thatcher years right through to David Cameron's election manifesto in 2015. But the tide seems to be turning with a White Paper being published today on housing with the emphasis on enhancing renting rather than buying to help tackle the shortage of housing in England.
Whilst Housing policy is devolved, the Scottish Government have pledged to increase the supply of affordable homes by setting a new target of delivering at least 50,000 affordable homes by 2021.
The MD of a Scottish property company says that owning your own home has changed from an assumption to a dream.
Is owning your own home more a dream than a reality?
Raj Jeyaraj is President of Strathclyde University's Student Union and has spoken out about the racial abuse he has been subjected too since being elected to the post
We'll also speak to Lawyer Sanaa Shahid who was on the receiving end of a racist verbal attack whilst she travelled back to Glasgow with her 4 year old son.
Professor Akwugo Emejulu is Professor of Sociology at the University of Warwick.
The Duchess of Cambridge has said that she wants to teach her children about 'the importance of qualities like kindness, respect, and honesty' because she believes it's 'just as important as excelling at maths or sport'
So how do you teach your child to be kind?
Ultra marathon runner Audrey McIntosh from Glasgow recently won the Gengis Khan Ultra marathon in Mongolia. But she only took up running in her 30s - so could she be your inspiration to get off the couch?
It's back......but can you name the place this week?
Clue 1: Some Scottish place-names are named from rivers, as with Blackadder in the Borders, and Ayr on the west coast. This one is unusual in being named from a loch.
Clue 2: The place-name is also associated with dogs.
Clue 3: It shares part of its name with the largest city in Scotland.
Is 10 minutes enough time with your GP?
The Royal College of GPs have said the ten-minute slot allowed for GP appointments is crazy. They say consultations in the UK are the shortest in the developed world. We put this to two of our regular Doctors.
BBC Radio Scotland News and Current Affairs Programmes