Main content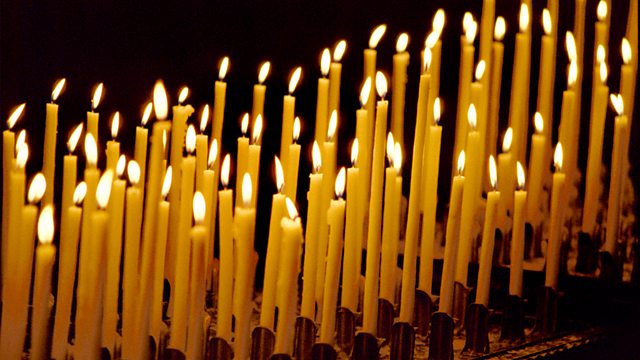 04/02/2017
Spiritual reflection and prayer to start the day with the Rev Richard Frazer of Greyfriars Kirk, Edinburgh.
Script
Good Morning.
I've just come back from a wedding anniversary visit to the North of Spain and memories of a transformative pilgrimage to Santiago de Compostela, a pilgrim destination for a thousand years, came flooding back.
I began my walk in France where the route is known as the Chemin de St Jacques. I was so full of anticipation that I set off too quickly and within 3 days I was crippled by the worst blisters I've ever had. I hobbled into a hostel and clambered into my bunk utterly defeated. As I did so, a stranger spotted my feet and immediately said he could help. His name was Jacques.
With great gentleness he ministered to me. It reminded me of the night Jesus bathed his disciples' feet. He dressed my wounds and gave me lots of advice about looking after my feet and pacing myself if I wanted to manage my thousand kilometre journey to Santiago.
It felt odd accepting help from a stranger. I am so used to being self-reliant and hardly ever pace myself; I usually just go for broke.
Only three days into my pilgrimage, I was already learning lessons that could help me in life. Maybe that's why pilgrimage has been so popular for so long. It's not so much the healing wells and sacred bones that matter, it is the kindness of strangers along the way who teach us lessons about life. I walked the way of St Jacques, but I didn't expect to meet St Jacques!
In a world that fears the stranger and is overwhelmed by the "other", we remember you, Jesus, who journeyed without a home of your own or a place to lay your head, and who depended on the kindness of strangers. Help us to overcome our fears, to discover that all humanity is one and to trust that in welcoming others we are more likely to be blessed than harmed. Amen.