Main content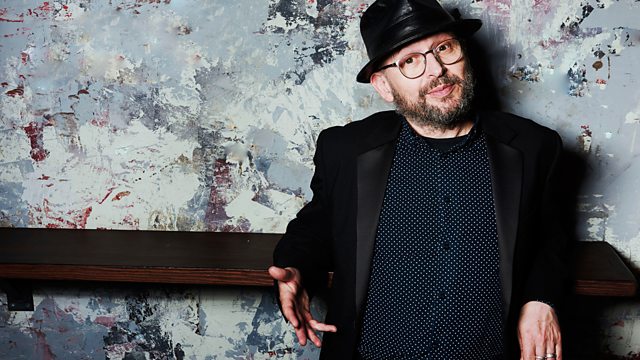 Max Reinhardt
Adventures in music; ancient to future. Max presents the sounds of Suffolk recorded by Mike Challis, a Tribal Opera by Carleen Anderson and David Tudor performs John Cage.
Last on
Music Played
Ed Dowie

Questions To Ask Felicity

The Uncle Sold.
Lost Map.
8.

Duo Dekacord

Sonata for Cello and Guitar, 3rd Movement

Carleen Anderson

Upwards From The Ground

Cage Street Memorial - The Pilgrimage.
Freestyle Records.
3.

Étant Donnés

&

Genesis Breyer P-Orridge

Secret Tear

Re-Up.
Munster Records.
8.

Orchestra Baobab

Woulinea

A Tribute To Ndiouga Dieng.
World Circuit.

Mike Challis

Sound Hide (Extract)

Ipswich Spill Festival Oct 2016.

Gillian Welch

Tear My Stillhouse Down [Home Demo]

Boots No. 1: The Offical Revival Bootleg.
Acony Records.
9.

David Tudor

III

John Cage: Music Of Changes.
hat[now]ART.
3.

Emulsion Sinfonietta

&

Food

Karembeu's Guide to the Complete Defensive Midfielder

Recorded live at Cheltenham Music Festival 2015.

Ensemble Ventuosum

Preludium pour orgue

Polish Baroque - Pekiel & His Contemporaries.
Ambronay.
1.

Keith Johnson

A True Lover's Farewell

Omar Sosa

&

Seckou Keita

Dary

Transparent Water.
World Village.
1.
Broadcast