Main content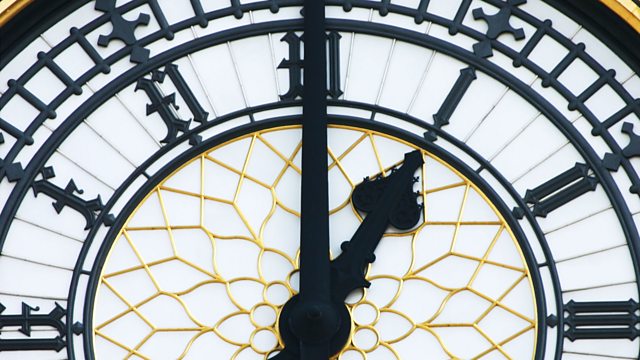 Clock Face
Why has the old-fashioned clockface survived? Comedian and presenter Aatif Nawaz assesses an ancient user interface that measures something valuable yet intangible - time.
Comedian and presenter Aatif Nawaz considers why the old fashioned clockface continues to survive in the modern-day.
It's over 300 years old, it's hard to learn and doesn't give as accurate a reading as its, cheap modern digital counterpart, yet there's no sign of the analogue dial - hands, face and all - losing popularity.
Or is there?
Aatif Nawaz doesn't wear a watch on stage or off. For a comic to look at his or her watch mid-set is a mistake, as Aatif finds out talking to fellow comedians. Many younger people just use their smartphone.
Aatif visits the keepers of Edinburgh's famous floral clock, more novelty than useful timepiece. And he meets primary school pupils grappling with the big hand and the little hand. Their teacher says they start school with a knowledge of digital time telling but must learn the less intuitive analogue system.
Dr David Rooney, Keeper of Technologies and Engineering at the Science Museum, provides a history of the portable timepiece. We learn from him and watch journalist Suzanne Wong of high-end watch magazine Revolution that the first wristwatches were for women. Men regarded wrist wear as effeminate. It was only with the advent of World War 1, that the wristwatch's practicality made it male friendly.
Professor Joe Smith, social scientist at the Open University, sings the aesthetic praises of the old face - confessing, as a family member of the venerable clockmaker Smith of Derby, a special interest. Dr Smith says the public clock is and always was an expression of social and aesthetic values nationally and internationally.
Aatif, his wrist still naked, agrees, citing Mecca, not London as the home to the world's biggest clockface.
A Testbed production for BBC Radio 4.
Time check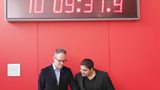 Dr David Rooney from the Science Museum and presenter Aatif Nawaz check the time.
What, no watch?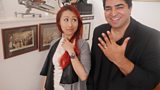 Presenter Aatif Nawaz shows off his naked wrist, to watch journalist Suzanne Wong's disapproval.