Main content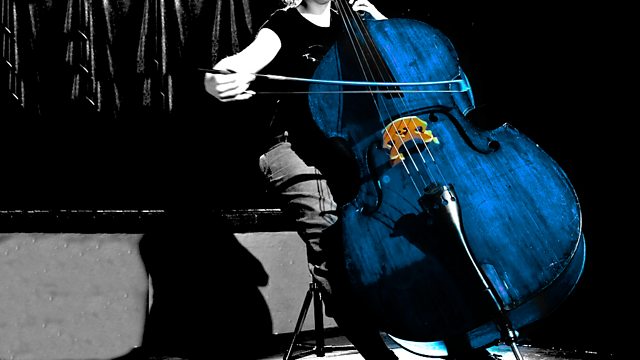 Rob's Gold Standard
Music from Finzi, Mozart, Prokofiev and Elgar with performers including David Oistrakh, Eugene Ormandy, Fritz Reiner and Karl Richter.
Last on

Music Played
Gerald Finzi

Magnificat Op.36

Choir: The Richard Hickox Singers. Orchestra: City of London Sinfonia. Conductor: Richard Hickox.

Decca : 482 2556.
Decca.
14.

Ignacy Jan Paderewski

Minuet in G Op.14 No.1

Wolfgang Amadeus Mozart

Duo in G Major for Violin and Viola K.423

Performer: Igor Oistrakh. Performer: David Oistrakh.

Decca : 470 258-2.
Decca.
1.

Johann Sebastian Bach

Ich Ruf' Zu Dir, Herr Jesu Christ BWV.639

Performer: Karl Richter.

Decca : 455 291-2.
Decca.
2.

Max Richter

On The Nature of Daylight

Sergei Prokofiev

Symphony No. 1 in D Major Op.25 'Classical'

Conductor: Sir Eugene Goossens. Orchestra: Royal Philharmonic Orchestra.

FIRST HAND : FHR-16.
First Hand.
6.

George Frideric Handel

Jephtha - Waft her, Angels

Singer: Walter Widdop. Orchestra: Unknown. Conductor: George Byng.

Dutton : CDBP 9797.
Dutton.
4.

Flera Suleymanova

Volga Tartars: In The Fields

MELODIYA : MEL CD-30 01845.
Melodiya.
1.

Edward Elgar

Cockaigne Overture

Orchestra: The Philadelphia Orchestra. Conductor: Eugene Ormandy.

Frédéric Chopin

Ballade No. 1 in G Minor Op.23

Performer: Marian Filar.

Melo Classic : MC 1026.
Melo Classic.
1.

Ludwig van Beethoven

Ah! Perfido Op.65

Singer: Gré Brouwenstijn. Orchestra: Residentie Orkest. Conductor: Willem van Otterloo.

Newton : 8802061.
Newton.
1.

Richard Rodgers

Carousel Waltz

Orchestra: Pittsburgh S O. Conductor: Fritz Reiner.

Pristine Audio : PASC 394.
Pristine Audio.
8.
Broadcast

Podcast
A view of classical music from a range of presenters; themed series and one-off programmes