Main content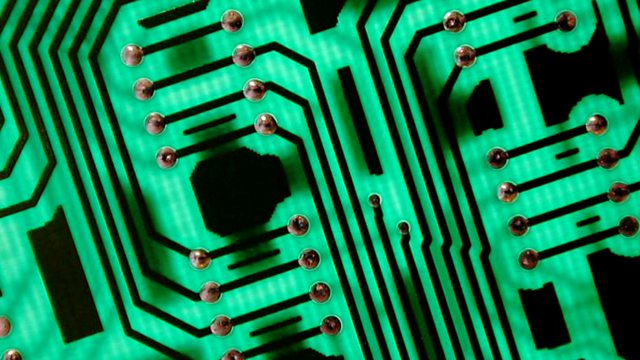 Meet the Cyborgs
Documentary. Are human cyborgs becoming a reality? Frank Swain meets people who are using technology to enhance their bodies and provide new skills.
Frank Swain can hear Wi-Fi.
Diagnosed with early deafness aged 25, Frank decided to turn his misfortune to his advantage by modifying his hearing aids to create a new sense. He documented the start of his journey three years ago on Radio 4 in 'Hack My Hearing'.
Since then, Frank has worked with sound artist Daniel Jones to detect and sonify Wi-Fi connections around him. He joins a community around the world who are extending their experience beyond human limitations.
In 'Meet the Cyborgs' Frank sets out to meet other people who are hacking their bodies. Neil Harbisson and Moon Rebus run The Cyborg Foundation in Barcelona, which welcomes like-minded body hackers from around the world. Their goal is not just to use or wear technology, but to re-engineer their bodies.
Frank meets the creators of Cyborg Nest, a company promising to make anyone a cyborg. They have recently launched their first product - The North Sense - a computer chip anchored to body piercings in the chest, which vibrates when it faces north.
"I'm a 51 year old bald guy, with no tattoos or piercings" says co-founder Scott Cohen. "This was never a place I thought I'd end up in. Everyone's talking about machine learning, but what we're trying to do is make our brains smarter."
Of course, the marriage of technology and biology is commonplace in medicine, from pacemakers to IUDs. But now 'citizen hackers' are modifying their medical equipment to add new functions. Dana Lewis from Seattle has created her own 'artificial pancreas' to help manage her Type 1 diabetes and released the code online.
But should limits be placed on self-experimentation? And will cybernetic implants eventually become as ubiquitous as smart phones?
Features music composed for The North Sense by Andy Dragazis.
Presenter: Frank Swain
Producer: Michelle Martin.
Last on
Broadcasts