Main content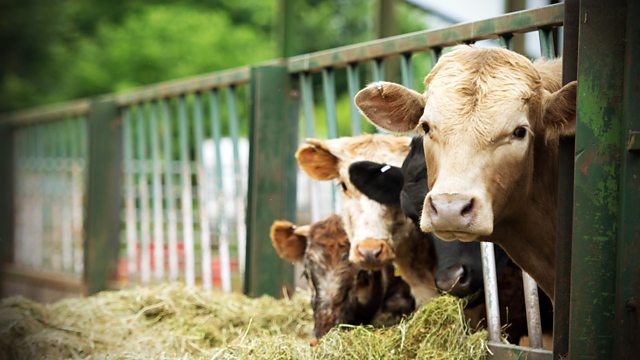 01/02/2017
Justin feels like he can be himself, and Lilian has to improvise.
Lilian and Justin are enjoying an illicit appointment with a bottle of champagne, when their idyll is shattered by the unexpected arrival of Miranda's car. Giggling Lilian makes her escape via the back entrance in negligee, fur coat and wellies. Safely home, she diverts suspicious Jennifer and takes a call from Justin. They agree to meet again soon, and she blows him a kiss down the phone.
Conflicted Pip greets errant Toby with a turbulent mix of anger and relief. Toby begs her to listen and she decides to hear him out. He admits he's been visiting his drug addict ex, Stella, to support her through a difficult time. But he's back because his life's in Ambridge, with Pip. He hadn't told her before because it was all so complicated, it seemed easier not to. He was wrong, he knows that. Pip forgives him, and extracts a promise from him never to lie to her again.
Jennifer remarks to Helen that it seems Rob's finally off the scene. But Helen's trying not to think about Rob, and diverts chatty Jennifer's attention towards her new range of exotic fruit. Meanwhile dishevelled Rob catches Henry's attention at the school playground. He reminds Henry of their secret plan; but he mustn't say anything, or it'll spoil the surprise for mummy.
Countryside Insights from The Archers